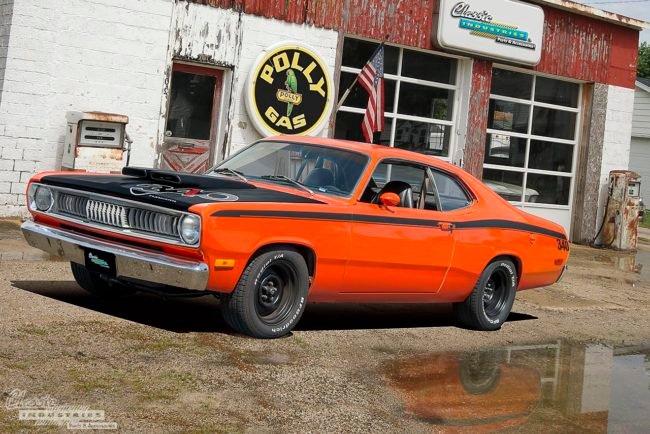 Restoring a classic Mopar is no easy task. Many Chevy and Ford guys don't understand the difficulties that we Mopar enthusiasts encounter trying to find parts. There isn't a plethora of dealers, parts are scarce and finding quality replicated parts is a whole other issue. Classic Industries has searched through many aftermarket companies and has gathered quality aftermarket companies and put them in one place. The list is way too long for us to name off everything they offer but one of the hard to find parts that they offer are emblems and replicated original decals.
Every swap meet we go to it seems that everyone wants an arm and a leg for used pitted emblems. If you happen to find a good emblem it's likely that the mounting tab is broke or possibly have a hairline crack that will cause it to break in two when you try to put it on. Interior badges take even more abuse especially the plastic ones that crumble into pieces if they are removed. As for decals, there aren't very many that have survived the 40-plus years when it was stuck on. When you're restoring a car small decals on air cleaners, hoods, trunks, etc., will give your car a truly authentic look.
Classic Industries stocks over 1000 unique restoration decals, badges and emblems for your exterior or interior. The best part is they are all new and sitting on the shelves ready to ship. There's no hassle of gluing pieces together, rechroming pitted emblems or trying to strategically paint them. Classic Industries only deal with reputable brands so you receive quality parts and excellent service. They are always on the search for newer and better parts so they can continue to be a leader in restoration parts. Instead of forcing over unnecessary cash at the next swap meet for a broken or pitted emblem, save that cash and give Classic Industries a call.