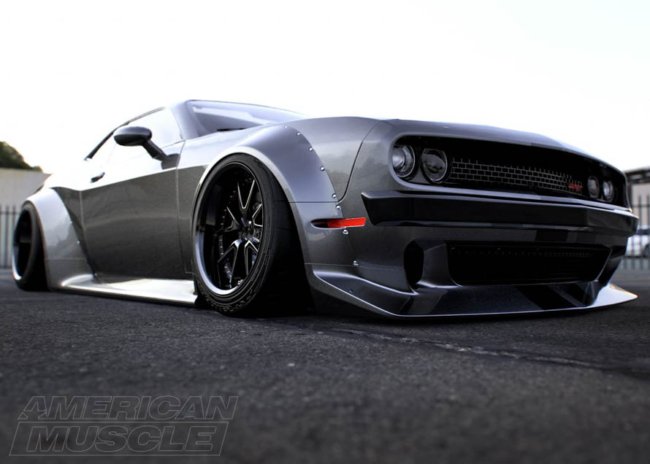 AmericanMuscle (AM) works just as hard at keeping their customer base informed as they do providing those same customers with top-of-the-line performance parts and accessories for late-model Challengers. Part of that initiative includes a massive library of technical guides to help you make the right decision when it comes to upgrades for your car. Whatever the application, they'll be able to tell you what factors are important and what products they can supply to fit the need.
A recent addition to the tech library is "Challenger Air Suspension Systems: Styling & Performance in One." Making the move towards corner-carving is great, but how will the ride to the grocery store be affected? "The problem with raising the performance of the suspension system is that comfort will usually be sacrificed. Air suspension systems bundle everything you will need into one package to get the best of both worlds," AM explains.
Basically, air suspension allows you adjust your setup on the fly so you can go from sidewinder to comfy cruiser without gutting the underpinnings. In most cases, a trunk-mounted compressor does the heavy lifting. "You get the comfort and drivability of a streetcar when you want it and you get the performance and handling characteristics of a track car when you want it."
Be sure to check out the full article as AM goes on to review shortcomings of the factory suspension, how air suspension works, its pros and cons, differences in kits, and what it takes to install.