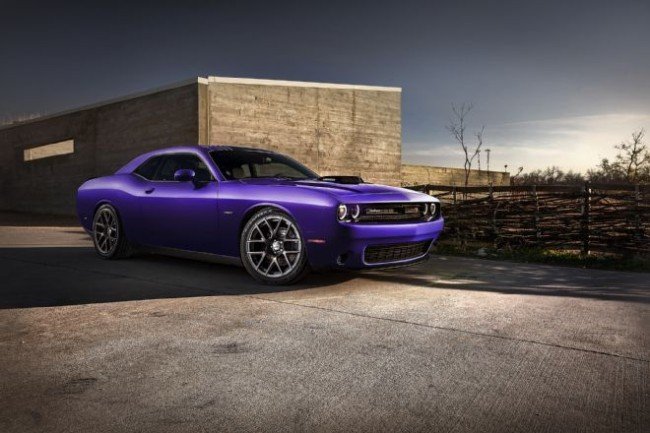 2015 has been a year of ups and downs for Dodge. First, the tidal wave of demand for Hellcats nearly shut the company down, having to iron out the ordering and delivering process of said equipped Challengers and Chargers. A rash of hackers found some loop holes in FCA's on board computer systems. Then there was a flood of recalls stemming from the Daimler years finally getting hashed out. Now there's some really good news for those fans of vintage vibrant colors: Dodge is bringing back Plum Crazy Purple.
Of course, this isn't the first time Dodge has revived Plum Crazy, one of the signature colors first introduced in 1970. Since the mid-to-late 2000's, Plum Crazy has made the rounds as one of the many "on-and-off" high impact limited edition colors for high-performance Chargers and Challengers. As Road & Track notes, "Some modern Plum Crazy cars are fairly rare. Only 300 Charger SRT8s came in the shade in 2006, and 152 in 2013." Whether these SRTs will become as envied as original '70 Super Bees or Hemi 'Cudas remains to be seen.
Nevertheless, as the first year of the Hellcats and Scat Packs enjoyed revitalized B5 Blue (a personal favorite for the bee-badged Charger) and Sublime Green, the new again Plum Crazy hue will be available on all 2016 Challenger and Charger models, from the Hellcat to the SXT. And let us not forget the new swathe of R/T variations – Plus, Classic, Shaker, and Plus Shaker, and Scat Pack. Dodge notes that pre-orders open in September, allowing until the end of the year to get an order in, with production beginning in November to fill the orders.