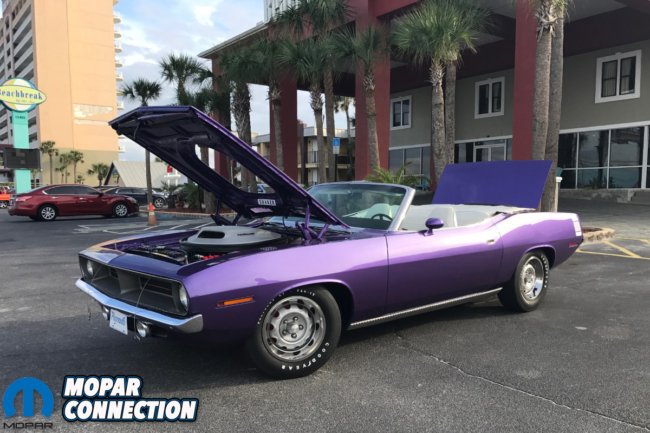 It's a little funny; according to the catalog of articles we've published thus far, the Comeback 'Cuda has just had its gauge cluster restored. But for those paying closer attention, you'll know that our 1970 Plymouth Hemi 'Cuda convertible is wholly completed, and was first on display at this August's Mopar Nationals in Columbus, OH.
See, work to finish the car before The Nats was at a fever pitch, and only now are we able to start playing catching up. Yet, while Tech Editor Mike Wilkins is plugging along on new articles, he's also showing off the car.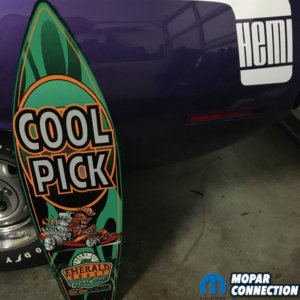 Recently, Mike was proud to announce that the Comeback 'Cuda won one of the only five awards given at the Emerald Coast Cruizin event this past November 6-9, 2019. There were over 1400 cars in attendance and most were either Chevies or the usual selection of street rods, as you might expect. It was an open event so there were also other makes and models in large quantities, well…except Mopars. Mike joked, "I counted maybe 20 at the show."
Since classes weren't specific enough to properly classify our all-but-numbers-matching '70 Plymouth, the Comeback 'Cuda was entered into the "participants choice" voting, so as Mike put it, "I didn't hold out much hope for an award. …but against all odds they selected it."
The trophy was a vintage balsa wood surfboard called the Cool Picks Award, and will be seen hanging on Mike's garage wall in future articles.