It's that time of year again, the holidays are sneaking up on us very quickly. Whether its Christmas, Hanukah, or something else, you are probably running around trying to finish up shopping. Unlike many other hobbies, trying to find the perfect gift for a Mopar fanatic on your list can be tough. We have scrounged all over the web to find a 10 items that we think that almost any Mopar enthusiast would enjoy. Be sure to make this holiday season one to remember.
1. Reilly Motorsports Gen III Hemi Lift Bracket – $199.99 
Pulling an engine is never a fun job and can be even more tedious when you don't have the right tools. While many of us have engine lift plates that bolt onto carburetor intakes, Gen III HEMIs are a little different. Many of them use a composite intake which are not recommended to bolt to when removing the engine from your car. Reilly Motorsports has designed there own Gen III Engine lift bracket for easy removal of Gen III HEMIs. The bracket features multiple adjustments to balance the motor to your liking. It includes a clevis for you to hook to and hardware to mount the bracket to your engine.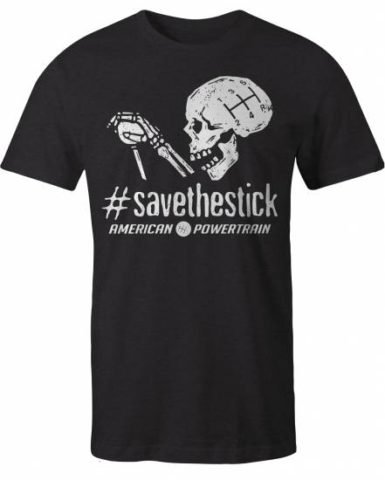 2. American Powertrain Apparel – Various 
Whats better than wearing comfy t-shirt? Wearing an awesome t-shirt that also supports your favorite brands. American Powertrain has a full line of apparel for her and him starting at under $20. Their line includes t-shirts, hats, sweatshirts and even women's tank top. Not only does American Powertrain have great looking apparel but it's very comfortable.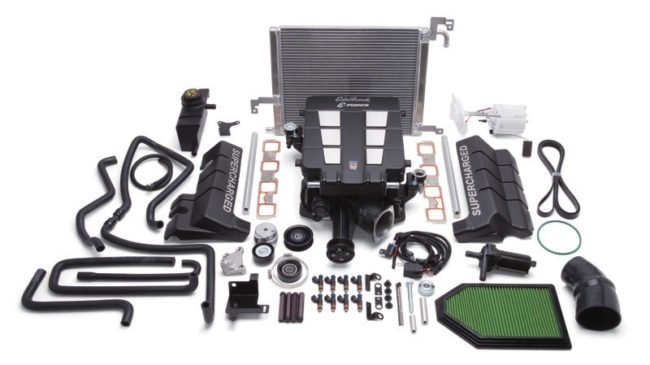 3. Edelbrock Gen III HEMI E-Force – Various
Now there are instances where the Mopar enthusiasts in your life might have been extra good this year and might deserve something extra special. What better to show your love than giving the gift of boost. Edelbrock is leading the way in supercharged Gen III HEMIs with their E-Force Supercharger Systems. The units fit under the stock hood, self oiled, no drilling/extra plumbing and 50 state emissions street legal. The kits come with everything you will need from air filter to the pulleys. You can choose to have Edelbrock include a tuner or use your own. Not only will the gift keep on giving but you and your loved one can enjoy the extra horsepower.
4. QA1  Dynamic Strut Bars – $249.99 
QA1 Dynamic Strut Bars fit many popular classic Mopar models and will increase the handling of ones Mopar. These bars are fully adjustable and come with rod ends instead of the factory rubber bushings. They are anodized and constructed of 6061-T6 Aluminum. They are a direct bolt-in for an aftermarket or factory K-Member replacement. Like all of QA1s parts, these bars are made right here in the USA.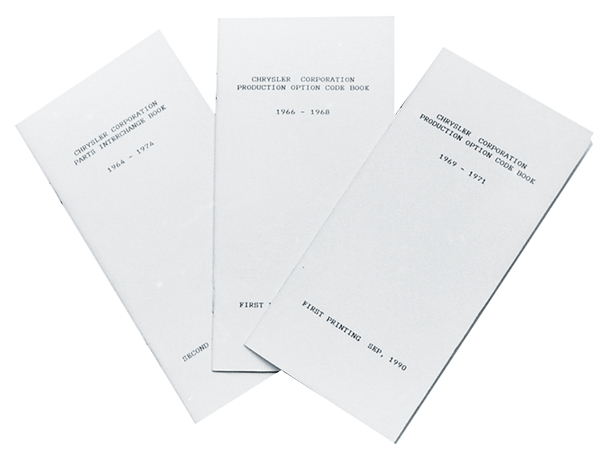 5. Year One Production Options Code Book Set – $83.96
When trying to find a gift for knowledgeable Mopar enthusiasts can be tough. They know everything, have too many cars, and shelves full of parts. Well, we have a set of books that will reinforce their current knowledge and maybe even teach them something. Year One is the perfect place to order this set of factory part interchange and production option code books. With these handy books the Mopar enthusiasts on your list will know everything. The books list of all the factory option codes, paint codes, sales option codes and production figures for majority of 1964-1974 cars and light trucks. Handy pocket-sized reference. You can buy the books individually but this set includes # GGB1, GGB2, GGB3 and GGB4.
6. CVF's Chrysler Small Block Fabricated Valve Covers – $188.50
Like a diamond shining bright, CVF's fabricated aluminum valve covers for small block Chrysler give you lightweight and leak free performance. The tall 6061 aluminum valve covers are tig welded by hand for a rugged, custom look. They will clear most of the popular rocker combinations include all the required fasteners to make your install easier. CVF's fabricated aluminum valve covers include breather holes in both valve covers to help prevent crankcase explosions. Use them with our breathers that are available with or without PCV valve.
7. SST Dial Test Indicator Kit – 83.68
If you don't have the right tools to do the job then you cant guarantee it'll work. With the popularity of 5 and 6 speed swaps in classic Mopars, measuring your bellhousing prior to installation is critical for vibration free operation. Silver Sport Transmission's Dial Test Indicator is used to Dial-In the bellhousing during transmission installation and is required to preserve your warranty. If your transmission is mounted outside of tolerance, shift quality will suffer, possible vibration and your transmission can be damaged. The maximum of allowable runout is .005″. The Dial Test Indicator Kit also comes with a magnetic base for attaching the test indicator to the flywheel. This might sound like a tool for only advanced mechanics but it's not. Anyone with basic mechanical abilities can read the dial. If there are any issues or questions the team at Silver Sport Transmission will be able to help out.
8. Coker Tire's Mopar Rallye Caps – $35ea.
It's the small details that can really improve the look of a vehicle. Thanks to Coker Tire for offering many different wheels and wheel parts for classic Mopars. One of our favorite items are their Light Gray Mopar Rallye cap for 5×4 bolt pattern wheels. These Mopar Rallye wheel center caps feature the light gray finish and are sized for our small bolt pattern Mopar Rallye wheels. This light gray Mopar Rallye center cap and 5 x 4 bolt pattern are correct for some 1968-74 Mopar models. If you need the dark gray color or the 4.5 bolt pattern don't worry, Coker Tire offers both of them also.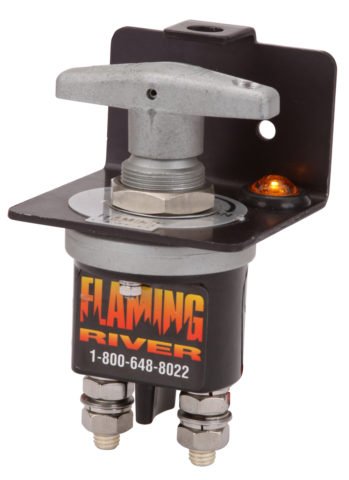 9. Flaming River The "Big Switch" with LED Indicator – $113.33
We will agree that ripping down a drag strip or around a road course will get your adrenaline going. We have done just that in many of our project vehicles but when doing so we try to be as safe as possible. One of the easiest safety upgrades you can do is installing a battery disconnect switch. Flaming River's "Big Switch" is reliable, waterproof and legal for many sanctioned racing bodies. They have improved their "Big Switch" with an illuminated LED that easily indicates whether the system is on or off for proper shut down procedures. Its rated for 2500 amps capacity and 250 amps continuous. It also features a lock-out that enables the use of a padlock for OSHA Lock-out/tag-out compliance.
10. Classic Industries Grant Mopar Tuff Wheel – $199.99
Finding specific Mopar parts can be tough, especially if you don't know what you're looking at. Lucky for you Classic Industries offers Grant's Tuff Wheel that will fit many classic Mopars. This wheel is a great choice for vehicles that were not originally equipped with the Tuff Wheel. Features a matte nickel finish, an original style horn button and includes a dual bolt pattern (one for a direct replacement on the original column and one for an installation kit (sold separately) for a non-tuff wheel column). The black leather grip features the baseball type stitch of the 1974 and later versions. This will for sure enhance the appearance of ones interior.