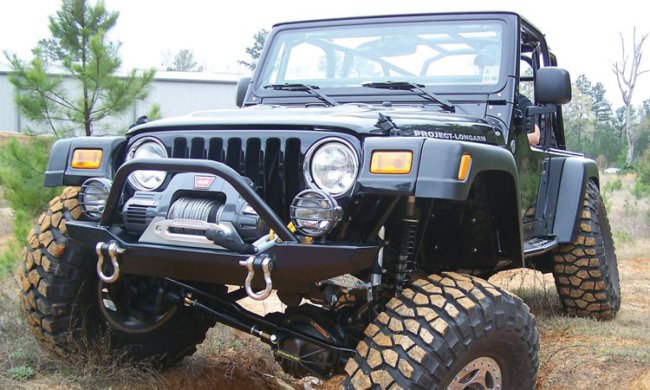 It is common in the 4×4 world to upgrade to bigger tires for better ground clearance and traction off-road. The problem with installing bigger tires then what the manufacturer intended is the stress on the axles. Summit Racing is your go to for all your Jeep and Dodge truck axle and component needs.
TEN Factory's direct replacement axle shafts are better than OEM but don't cost a mint. Their kits feature high manganese 1541H or 4140 chromoly steel shafts that are heat-treated and CNC-machined. TEN Factory even includes axle bearings, seals, and press-in wheel studs. Applications include AMC Model 20, Dana 30, 35, 44, 60, Chrysler 8.25, 9.25 and more.
Summit Racing is also offering TEN Factory cut-to-fit Dana 60 axle shafts for Dodge trucks from 1972 to 2009. These shafts can be cut to specific length and machined for 30 or 35 splines. They are made from high-strength materials, dual heat-treated and 1.5 inches in diameter.
Along with the TEN Factory axle shafts, Summit Racing is offering TEN Factory axle components. This includes Jeep Wrangler driveshafts and axle tube seals. These components are built to handle abuse on and off road.
The Jeep Wrangler driveshafts come fully assembled and ready to bolt into 1997-2006 and 2007-2018 Wranglers. The two-piece driveshafts feature 4140 chromoly tubing with 1310 or 1350 precision U-joints, and black oxide coating. They are electronically balanced to provide a vibration-free ride and are covered by a 10-year limited warranty.
Made from billet aluminum for durability and corrosion resistance, TEN Factory tube seals are an excellent way to prevent muck, water, and debris from entering the axle tube. The tube seals are available in your choice of red, black, and natural powdercoat finishes. Sold in pairs.