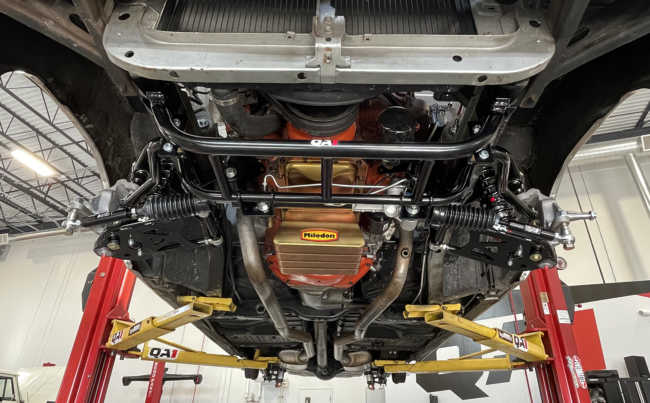 We have a lot of great manufactures of aftermarket Mopar parts in the United States. One of those companies are QA1. They are an American owned company and manufacture parts right here in the United States.
You probably know QA1 as a performance suspension company, which they are. One of their more popular products are their shocks. Whether it be their regular shocks, coil-over, or coil-over adjustable shocks, QA1 knows how to build a quality performance shock.
They have a manufacturing facility in Lakeville, Minnesota where all of their shocks are manufactured at. When we say manufactured, we mean it. The shocks start out as a piece of aluminum bar stock.
These shocks go through multiple processes of machining, measuring and testing before they ever leave the facility. Throughout the build process, they will measure multiple times to ensure everything is in spec and no adjustments need make. Once completed they are dyno tested to ensure perfect operation right out of the box.
Sometimes we do not realize what is really involved to make these products so great. The video is a quick watch but goes into detail about QA1's process and the S of detail that goes into each shock made.