Many of you have seen Speedtech Performance's awesome IRS suspension for E-bodies. What you have seen is a cantilever-style coil-over independent rear suspension. This is where you see the shocks in the trunk and rods ran through the floor to the suspension. This creates the plushiest ride and best tire engagement due to its better motion ratio than standard style coil-over IRS or solid axle suspensions.
The one and maybe only downfall ofthe cantilever or high mount IRS has is that it takes up a lot of trunk space. If you are a hardcore racer, you probably are not worried about trunk space. On the other hand, there are some of us that want to race at events like Motor State Challenge, Optima Street Car Challenge and other events and still need to utilize their trunk space. Well, now you can with Speedtech's new traditional or low mount IRS.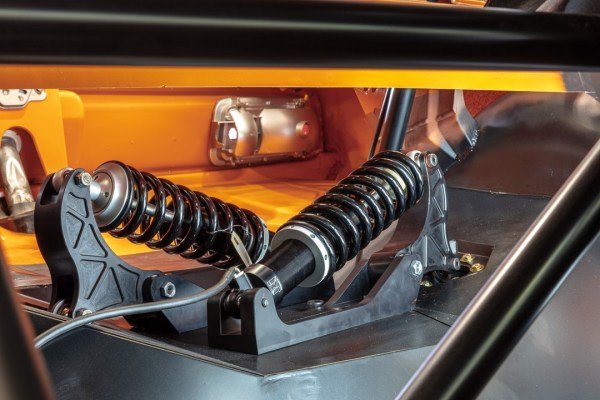 Now when ordering Speedtech's E-body rear IRS, you now have a choice of either the high or low mount IRS. Do not get us wrong, the low mount IRS is still a great performance upgrade from a solid axle suspension.
The new low mount IRS offers great camber gain which increases 1 degree for every 1 inch the suspension compresses. The tire traction is still phenomenal and it is still offers a great ride. You also have the option of 1200hp axles or 1800hp axles depending on your needs.
One the biggest upsides to the low mount IRS is it works with convertible E-bodies. Before if you were building a convertible E-body, the high mount IRS was out of the question and had to go with someone else's product.
Speedtech's low mount IRS is just another way that they are trying to meet the needs of their customers. We have talked about this before, but having options and being able to choose exactly what you want and not just settle is something kinda new for the Mopar crowd. Check out Speedtech's video below discussing the low mount IRS more in-depth.