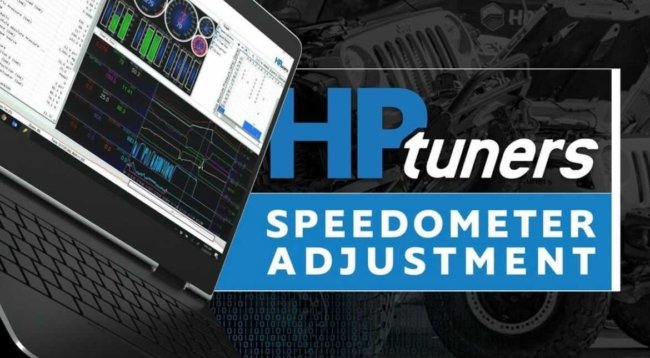 A bigger set of wheels or rear gear change used to require a little plastic gear inside the transmission to be switched in order for the speedometer to convey a correct cruising speed. Of course, that meant crawling under the vehicle, loosening a single bolt, replacing the gear, and trying not to have transmission fluid run down your arm in the process.
Obviously, technology has come a long way since then and most mechanics' hands are no strangers to a nice, clean laptop. Many functions have moved to the computer and, in some cases, it's made the garage gear-head's job a little easier. Case in point is HP Tuners' VCM Scanner software which gives users the ability to quickly adjust speedometer calibration on a wide range of makes and models in just a few clicks.
With the VCM Scanner software open, users can connect to the vehicle, navigate to "Vehicle Controls & Special Functions," click on the "Speedometer" tab, then find the "Gear/Tire Adjustment" button. A series of fill-in-the-blank text boxes will guide you through the rest.
All that's needed is gear ratio and tire height. 2018+ Dodge/Jeep/RAM/Chrysler vehicles do require a smart access cable, but HP Tuners makes one just for that purpose. It really can't get much simpler than that and the added piece of mind when you zoom by Johnny Law at a perfectly legal speed will be much appreciated.
HPtuners and all associated imagery are registered trademarks of HPTuners 2020.