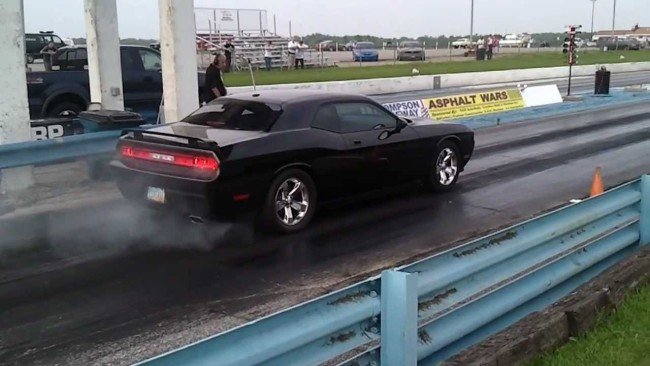 When Dodge put their 3.5L V6 engine into the model year 2009 Challenger, they never imagined it would be anything other than a good reliable, fuel efficient driver. Never in a million years would they expect someone to run mid 12 seconds down the quarter mile with one! It takes a few mild modifications to get most 5.7L Hemi cars to reach that point. However, where there's a will, there's a way.
That's exactly what Craig Simmons' set out to achieve with his 2010 V6 Challenger SE. A car that started life as a tame mannered cruiser, but quickly set the bar many would strive to reach. How did he do this? Well, he stuck a turbocharger on it. Using the 1987 Buick Grand National as his inspiration, he set out to make the Mopar version of the Grand National and decided his plain Jane Challenger would be the perfect car to do it with!
Using a fully-intercooled Turbonetics ceramic ball bearing turbo kit set up by RDP Motorsport and other various mild modifications such as a 3500 stall converter, his Challenger would be a bench mark for all the other V6 guys and girls. According to Craig, his Challenger was the first V6 equipped model to break into the 13 second range and also the first to eventually hit the 12 second range!