We here at Mopar Connection are big fans of Chargers. Being as a few of us here own second generation Chargers, they hold a special place in our hearts. From bone stock to completely modified, we love sharing gorgeous examples with you all. Case in point, the absolutely stunning '68 Charger you will see below. We originally came across this one back in 2013 on DodgeCharger.com.
After purchasing a 318-powered '68 from a notoriously shady muscle car dealership in Texas (we'll hold our tongue on the name) that turned out to be completely opposite of how it was advertised, forum user hollywood1336 decided to go with a custom route for his B-body. Originally, he had planned to install a modern SRT Hemi between the fenders but instead, chose to go with a Viper V10 and Tremec 6-speed drivetrain out of a 2001 Viper.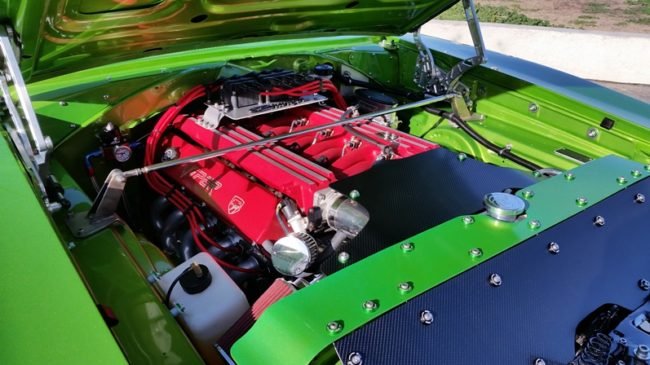 While it took a lot of fabrication and modifying to get the Viper v10 to fit in the engine bay (the firewall had to be cut and moved back), the results prove to be totally breathtaking to say the least. The best part is, with the exception of the paint, all of the work was done by him! With the exterior painted a coat of Green with Envy Pearl from a 2011 Challenger, the color instantly draws your attention. Recently, his son's friend decided to put together a video for the Charger, take a look!