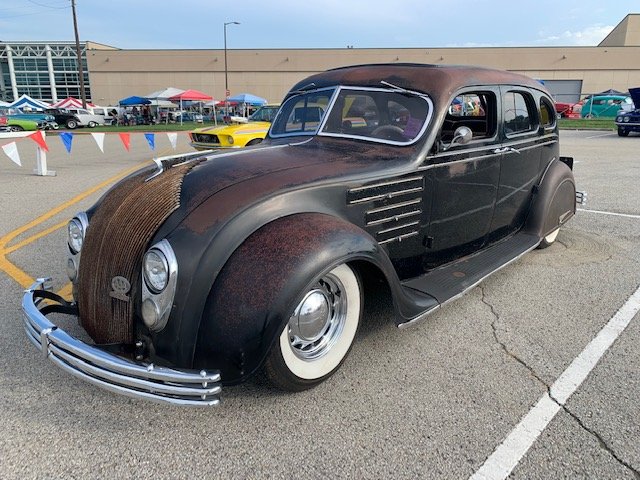 Above: This Chrysler Airflow keeps a perfect interior climate thanks to Vintage Air's Builder Series Gen II Compac Climate-Control System.
Although it might be snowing outside of your window right now, it will be blazing hot in just a couple of months. That seems to be about the perfect amount of time for you to order a Vintage Air unit for your Mopar and get it installed.
Wait, Vintage Air does not have a SureFit kit for your Mopar? Well, we all know that only a few popular Mopar models ever receive the easy bolt-in parts. For the rest of us, we have to customize a little more to make things work. The great thing about Vintage Air, is their Builder Series.
You might think heat and air conditioning is a complicated mess and would rather not deal with the headache. Vintage Air's Builder Series products make everything easy and simple so you can be comfortable in any weather.
Vintage Air's Builder Series consists of Gen IV Magnum, Gen II Super, Gen II Mini, Gen II Compact and Underdash climate-control systems. Each one offers different options such as physical size, number of outlets, defrost, and many others. They have the size and options to outfit just about any vehicle you can think of.
If you happen to narrow it down to a couple different Builder Series systems and not sure what one will fit your project the best, Vintage Air offers mock up units for $55. This is the best way to make sure the unit you choose will fit. This could potentially save you hundreds from ordering the wrong products.
You can check out all of Vintage Air's products on the website. They even offer other options for heat only, accessories, brackets, relays, hardware, condensers and much more. If you have any questions, they always have knowledgable staff standing by waiting to help you.