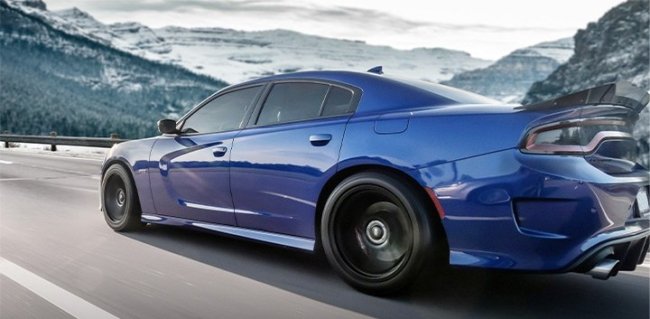 It can be confusing trying to find parts for your modern Mopar. There are many components that interchange between the modern Charger and Challenger but there are a lot that do not. We find ourselves constantly double and triple checking our selections on websites or finding parts we want and then realizing it is for another vehicle. American Muscle has once again made searching parts for our modern Dodge Chargers a breeze.
As you probably know, American Muscle has had a Dodge Challenger online store for a while. The store makes it super easy to find what you are looking for without browsing a bunch of parts you do not fit your car. Well, they have finally came out with a new online store for 2006-2021 Dodge Chargers of all models. 
American Muscle new Charger store makes us want to go buy another one. The site breaks down to specific parts for your exact year, color, motor and body style. Whether you have a 2020 Charger Hellcat or a 2007 SXT V6, American Muscle's Charger store has parts for you. 

The site breaks down everything into simple categories like engine, interior, exterior and more so you can find what you want without searching through 100s of parts and pages. From performance parts to interior bling, you can find it on American Muscle's Charger store. 
The best part is their wheel section. Wheels can be a real pain to figure out what fits properly. American Muscle has done all the research for you so you can just pick out the style you want and know it is going to fit. They even off wheel and tire packages so you can just bolt them on with no extra stops at the tire shop.
Whether you have a Charger or Challenger, American Muscle is the place to go for all you part needs. You can also check out their other stores, Extreme Terrain and American trucks for your Jeep and Ram needs.