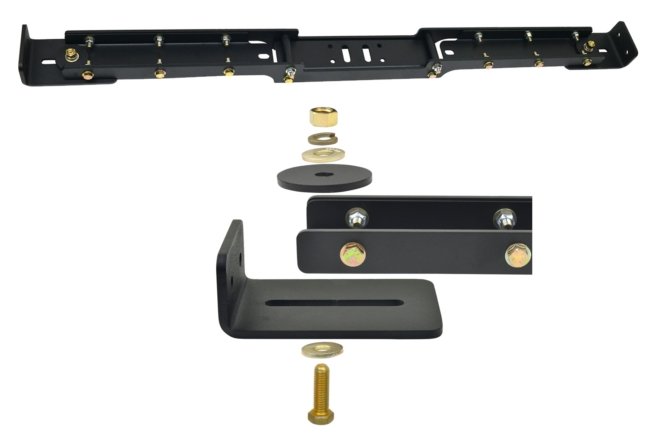 American Powertrain prides themselves on providing the muscle car community with products to help equip their cars with modern drivetrain parts. They know installing modern components or anything different from stock parts in 40+ year old muscle cars is not always easy. The X-Factor line of crossmembers makes mounting 5 and 6 speed TREMEC transmissions easier, the addition of the XL Wide crossmember helps even more.
As you know American Powertrain is a leader in TREMEC 5 and 6 speed transmission kits but they understand that not every build is the same. Their release of the X-Factor Universal Crossmembers offered a great solution for mounting multiple different transmissions. The X-Factor crossmembers offer a strong and adjustable solution for an array of vehicles. With the addition of the XL Wide option, they now have a solution for wider cars and trucks.
The X-Factor crossmembers are constructed from hot pressed T-6061 aluminum keeping them lightweight without sacrificing strength making them perfect for the street or track. The unique end supports are constructed of high strength steel. The four crossmembers offer adjustments of 20" – 26", 20" – 32", 32" – 38" and now 40" – 46".   
All stock parts are powder coated and come with the aluminum center section, steel end supports and grade-8 hardware . Applications include classic 4-speeds, modern 5 and 6-speeds, plus all vintage and late model automatics. Each X-Factor crossmember is made in the USA, comes with a lifetime warranty against breakage and American Powertrain's exclusive Customer First 24-Hour tech support.