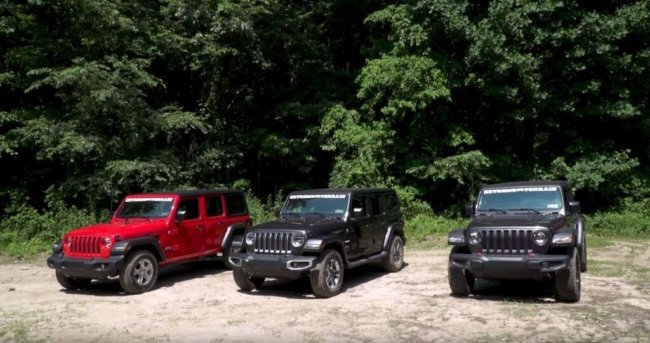 In today's automotive marketplace, consumers can be easily over whelmed by the various trim levels offered by manufacturers. It's no secret that FCA (Fiat Chrysler Automobiles) is one of the worst for this. With handfuls of trim levels being offered on each model of vehicle they sell, it can sometimes be hard for one to tell trim levels apart and decide which one is for them, especially with the changes FCA makes each year on their vehicles and the trim level parts sharing they do.
With Jeeps, thankfully the trim levels are kept to a much lower level. While the Grand Cherokees have a fair number of trim levels offered, only 4 are offered on the new 2018 JL Wrangler. However, choosing between these 4 trim levels can still be tough. Some trim levels are designed more for city and highway driving where others are more suited for those that want to spend more time off-road.
Recently, AmericanMuscle and their partner ExtremeTerrain released a video to help compare and show the differences in every trim of the 2018 Jeep JL Wrangler and explain what makes each trim unique. This guide will help anyone interested in a Jeep JL pick the perfect trim for their Jeep.