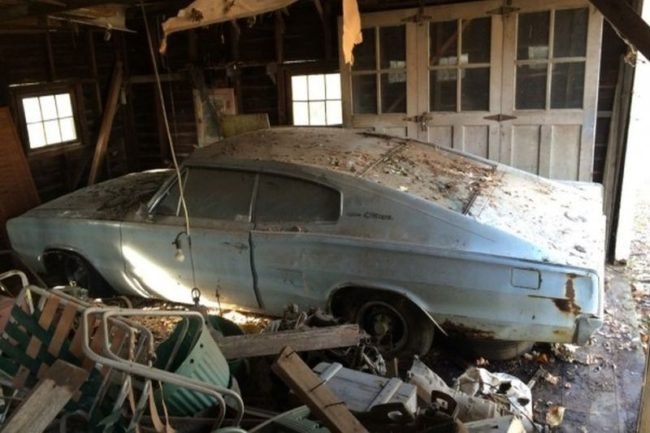 For 12 years, this 318 powered 1966 Charger served duties as a daily driver until the day she was parked in 1978 by the original owner. For the last 36 years since that day, the Charger has done nothing but collect dust, cobwebs, and rat nests.
Back in 2014, ownership of the Charger changed hands and it seems once the new owner got the car home and began cleaning it; they discovered a bunch of rust hiding underneath the dust and dirt. While the car's original paint job doesn't look too bad for its age, the rust was more than the owner probably expected.
The rust bug has taken over the quarter panels, hood and a few other spots. The interior is there, though the seats are in dire need of an overhaul. To us here at Mopar Connection, overall the car seems to be very complete and is the perfect candidate for a restoration.
We are assuming the buyer found the car to be too much to handle as he listed for sale on eBay shortly after. While the fastback first generation Chargers are nowhere near as popular as the coke-bottle styling of the second generation Chargers, they are slowly growing in popularity.
Many reproduction parts are becoming available for them which will hopefully lead many to start restoring them more often! What do you think of this 1966 Charger? What would you do if you owned it?