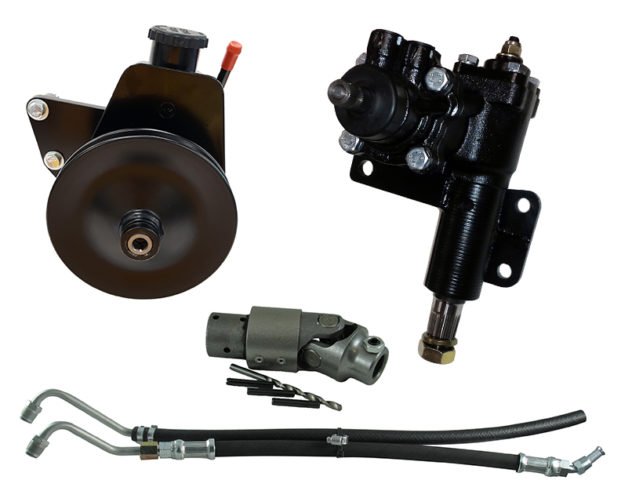 Ma'Mopar did not intend on us sitting around at car shows looking and talking about our Mopars. They were built to drive, go fast and look good doing it. Although our classic Mopars are plenty fast enough and look incredible, many of them have more to be desired in the driving category. The good news is Borgeson has recently released complete small block and big block power steering kits to help our Mopars drive a little easier.
Borgeson's power steering kits have everything you need to swap manual steering cruiser or project car over to power assisted steering. The kits are designed for big block or small block. They also include pressure and return lines, assembled power steering pump, brackets, new universal joint and their quick ratio power steering box.
The quick ratio power steering box will give you a more modern feel at the steering wheel, allow for more header clearance than a stock box, 10 pound weight savings and bolts directly into your stock k-member without any modifications. You also have the choice of a 1-1/8" or 1-1/4" pitman shaft.
You car deserves to be driven like Ma'Mopar intended. Don't waste your time scouring swap meets for 40+ year old parts with the worry they are wrong or need refurbished. Save time, weight and you sanity with giving Borgeson a call today and ordering your power steering conversion kit now.