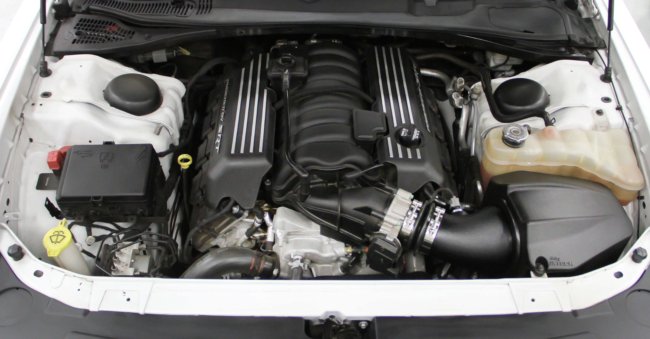 The cold air intake might be the simplest and most budget-friendly mod one can make to a modern muscle car. While we used to pop the hood, unthread a wingnut, and pop off a carburetor-topping air cleaner, the advent of fuel injection and funky-looking intake manifolds changed engine air entry considerably.
The factory solution for late-model 5.7, 6.1, and 6.4 Hemis generally consists of a plastic tube and filter box that are designed with manufacturability and cost control in mind. However, the performance aftermarket has upped that ante with cold air intake (CAI) kits that can actually add some meaningful power to an otherwise stock engine. The benefit, of course, is that almost anybody can install a CAI on an easy Sunday afternoon.
Holley's new iNTECH CAIs for Hemi engines fit the bill with both ease of installation and a dyno-tested pedigree to boot. 2011-2020 Chargers/Challengers and 2011-2019 Chrysler 300s equipped with the 5.7 Hemi can pick up 17 horsepower and 26 lbs-ft of torque (P/N 223-13). Big brothers that feature a 6.4 Hemi powerplant have been proven to pick up 16 horsepower and 17 lbs-ft of torque (P/N 223-12). The use of factory mounting locations make them bolt-ons in the truest sense of the phrase.
Adding an iNTECH auxiliary air duct (P/N 223-12-1) can help pump even more coolness right down a big throttle body's throat. Picking up power has rarely been so easy, so grab a Holley iNTECH CAI to put your engine in touch with some fresh air today.