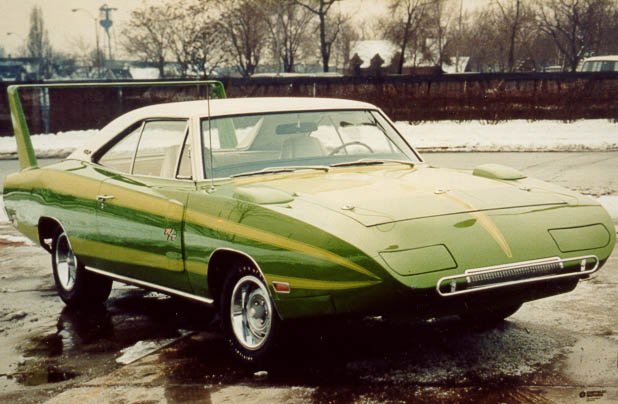 When original 1969 Dodge Daytona or 1970 Plymouth Superbird wings pop up for sale, they usually sell for a pretty penny. However, one currently listed on eBay quickly caught our attention. According to the seller, he claims this isn't a standard Daytona wing. This one is supposedly the wing off the original 1970 Dodge Daytona "Watermelon" prototype. Some are questioning the legitimacy of the part but with a hefty bid price on it ($11,421 USD at the time of writing), it makes us wonder if people really do think it's the real deal. Check out the ad below and make your own conclusion.
"Well all I can say is this is rare! And you need to bid! I came across this and just didn't have the heart to use it on my restoration project. I think we found the original watermelon wing. Back in the day, Chrysler did some strange things; some documented, some not. This wing and car are at the pinnacle of what it was back in the day. Here is the story. I found this part and had to buy a replacement so I did not use it. So I ended up paying a king's ransom for a replacement to this part as I just didn't want to wreck a rare part of history.
"I came across it by accident while starting to strip it for my restoration project and realized its rarity. One wing car expert inspected it and told me it looks correct and he thinks it's the real deal. The color and paint process under the black paint appear to make it the missing Daytona link" the '70 Daytona that no one can find! This is the 1970 Daytona wing (that never was) as we see it. The only one that may have ever been built. When I stripped it for repaint, I found F6 Green paint. To me, it was rather strange so I continued to strip it and found a rare yellow color and then stopped and called an expert. Every wing car guy knows 1969 wings came in white, black or red. Well when you see F6 and yellow, it is a game changer. No one did that except for the 1970 Watermelon Daytona; the '70 Daytona that never was. Please bring your experts to inspect it. Nothing to hide here. Wing Car Fans please bid and please ask questions."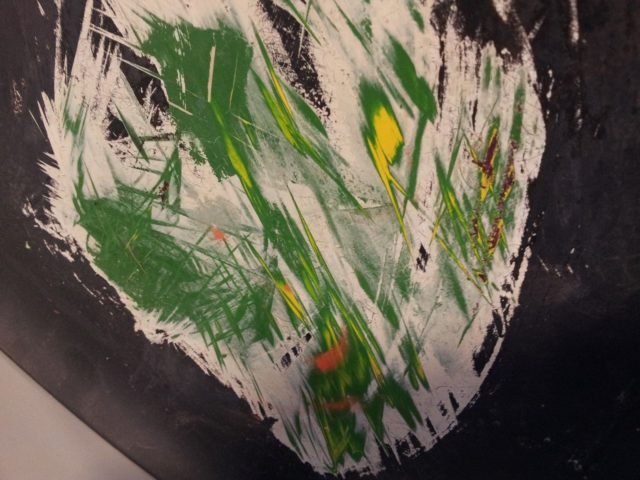 If you haven't heard of the "Watermelon 1970 Daytona", it's a long documented mythical monster; like the Lochness Monster and Sasquatch. According to sources, pictures were found quite a while ago by wing car nut and Chrysler engineer Greg Kwiatkowski of a Daytona painted in a watermelon type paint job. The pictures were found in Chrysler's art and design department in a folder titled "Bob McCurry's Daytona".
The car looked like a standard Daytona but lacked the flush rear window and featured 1970 Charger interior, marker lights, rear finish panel and R/T door scoops making many assume it was a 1970 Daytona prototype. Dodge has always denied building the car yet the photos were supposedly taken in the parking lot at Dodge's Hamtramck assembly plant in February 1970. On top of that, Bob McCurry who was the CEO of Dodge at that time claims it wasn't his car and he had never seen the car before.
Years ago, Dayclona Enterprises built their own replica of the "Watermelon Daytona" however, besides the photos, no other further proof exists of the original version. Nobody seems to know what happened to it. This wing is the first supposed part off that car. What do you think?