Rumors of a 2017 Dodge Barracuda have been circling around for a while now. It seems FCA (Fiat Chrysler Automobiles) has hit a snag with extending their trademarks on the 'Cuda and Barracuda name plates though. Even though those two name plates have been a staple in the Mopar community for the past fifty or so years, there are a few hoops to jump through in carrying a name for that long. Like most things in the world, paperwork plays a big factor as you still have to keep up to date with it to own the rights to it in the legal sense.
On June 17, 2014, FCA was cleared by the USPTO (United States Patent Office) to trademark 'Cuda and Barracuda, but in order to do so, both names would have to be used on a product of interstate commerce. What that means is there needed to be some vehicle, trim piece, badge, or part bearing those names. Since there is obviously neither a 'Cuda or Barracuda being produced right now; every six months, FCA must file an extension to hold their place on trademarking the names. This is very important to ensure that no other outside party can effectively steal the nameplate and withhold it from FCA.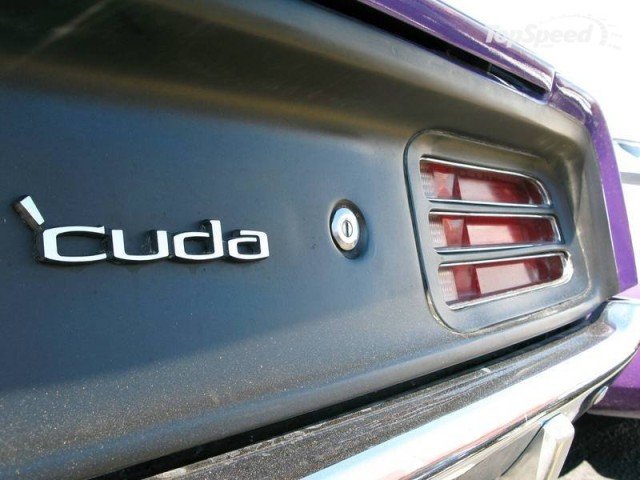 FCA most recently renewed the extension for 'Cuda on December 3, 2015, although they only have two more extensions available (a total of one year) to get their act together before the USPTO will declare that the application to trademark has been abandoned. This is where FCA has hit a major bump in the road.
The Barracuda name has been stalled in the USPTO process after the new trademark application for it was double-filed in 2015 on top of an application from January 2012. Whoops! Although the old application was officially abandoned after the new application was filed; the Barracuda name is tied up in limbo as the USPTO examining attorney reviews both applications before approving the newer one. So while FCA can currently use the name 'Cuda on products right now, they are stuck should they want to use Barracuda on products such as merchandise items or even their rumored 2017 Barracuda concept car.