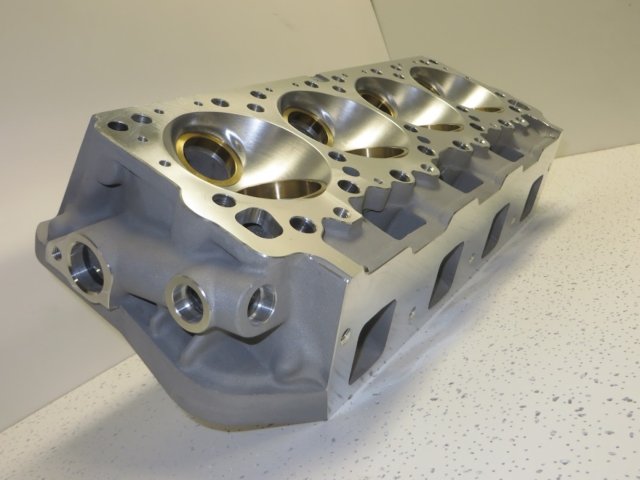 For over 30 years, FHO (For Hemis Only) have been building some of the best Hemi engines on the market. Founder and owner, Tim Banning learned early on in his career that Hemi engines were unique in their design and thus required unique and specific machining and equipment to properly build them. Throughout the growth of the company, they have focused all of their development on improving every aspect of their builds to where basically everything is done in-house.
To further build the business, FHO is excited to announce that they have purchased Stage V Engineering, a long term leader in Hemi cylinder head production. Well known for manufacturing the "fastest racing components in the world," Stage V produces aluminum cylinder heads, roller-tipped intake and exhaust rocker arms and valve covers for both street and race use Chrysler 426 Hemi engines.
Their website states that their cylinder heads are "the ultimate in water-cooled Hemi cylinder head technology." The Stage V Hemi head has been seriously tested to the max and despite having numerous strength and design advantages, they look the part and can still be mistaken for the original iron version.
FHO tells us, "Beginning in early 2024, FHO will be offering state of the art Hemi Cylinder Heads from our tried and true cast "Millennium Heads," all the way to our Billet Top Fuel Heads. We will be making some more major announcements in the coming months for the Hemi and Wedge racers that will surely be game changing for everyone."