It was June 28th, 1969 and a fellow named Bill Butler drove off the dealership lot at Clifford Motors in Clifford, PA with his brand new 1969 ½ A12 Dodge Super Bee. This 4-speed equipped A12 was painted EV2 Hemi Orange with a black vinyl top and black stripe. Once he got the car home, he did what most people did back then; took the stock wheels and tires off and installed a set of aftermarket wheels. Cragar SS mags were Mr. Butler's choice.
Sadly, Mr. Butler's new A12 Super Bee didn't have a long life at all. Shortly after bringing it home, his youngest son borrowed the car one evening and totaled it. With that one being sent off to the junkyard, Mr. Butler went right back to Clifford Motors on August 11th, 1969 and purchased another A12 Super Bee. This one was identical to the Hemi Orange one except it was B5 Blue.
Mr. Butler would enjoy the B5 Super Bee for many years to come, rarely letting anyone else drive it after the fate of his first one. He would take the car on many vacations as well as use it for work transportation between PA and Schenectady, NY where his soon to be wife lived. Over the years, he would add some performance parts here and there, but elected to keep the car very close to stock.
Eventually he had a friend paint the car for him, as it was beginning to show its age with some wear and tear. His oldest son Bill Jr shared, "When he came home with the car freshly painted by his friend, I told him that I hoped the paint job was free. It was pretty crude. They basically painted a single coat of B5 Blue right over the original blue paint without any prep work."
In 1995, Bill decided to sell the Bee but wanted it to go to someone responsible who would treat the car with care. He would end up selling it to a fellow named Jerry Piel and his friend Mike who was a local police officer. Jerry and Mike would never register the car in their name and sold it shortly after in the fall of 1995 to Pete Marshall.
Pete, a parts manager at a local Dodge dealership was a die-hard car enthusiast and fell in-love with the Bee. He would become a long-time owner of it, having it for the next 23 years. During his ownership, he would install new exhaust, headers, a Mopar purple camshaft and a quite a few dress up Mopar Performance parts with a good friend named Chad Marchese. Being a parts dealer, this would come at no surprise considering his career.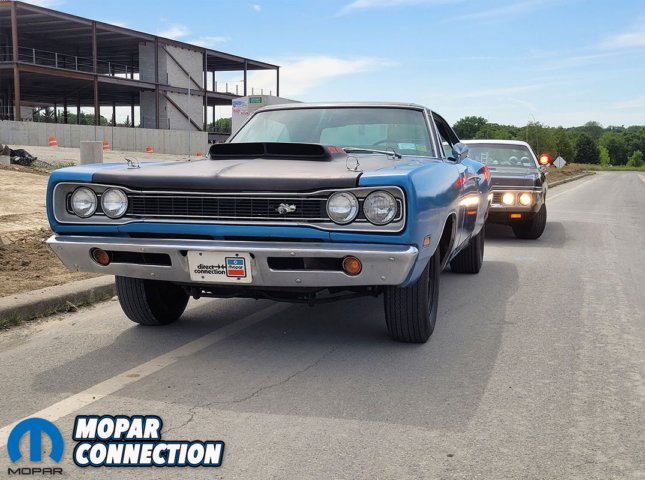 Over the years, he would start driving the car less and less before passing away in 2018. Before his passing, he decided to hand the Super Bee off to the next caretaker, a fellow named Mitch Barrett. Mitch would own the car for a little over a year before offering it to his good friend Ed Margosian.
Ed tells us, "I have known about the car since way back to when Mr. Butler owned it. I remember seeing it in his driveway in 1990, but I never had the nerve or the money to stop and ask if it could be bought. When it became Pete's, I never pestered him about it because I knew how much the car truly meant to him. When Mitch ended up with it, I was very excited because I knew I'd be able to see the car a lot more often. I always told Mitch if he ever decided to sell it to please call me as I knew if there was any chance of ever owning it, it would happen through Mitch."
"That call finally happened one night. It was around 8pm when Mitch called me. He explained that he was considering selling it and always felt that it belonged back over in New York where I lived instead of Vermont. In New York, people knew the car and its history," explains Ed.
A deal was made and with the help of his good friend Tony Esposito, Ed brought the car home in early spring 2020. He shares, "I was in shock. I couldn't believe I owned it now after all of those years." With the car home, Ed's first order of business was to return as many original items back to the car as possible without restoring things.
The rusted out headers were swapped for original exhaust manifolds and a brand new correct exhaust system was installed. Joe White fully reconditioned a correct 4-speed A12 specific dual point distributor, while upgrading to a hidden Petronix set-up; all the while not restoring the body of the distributor to keep it original.
Ed shares, "To keep with the look, I totally gutted a 1977 Mopar 12V battery and hid a brand new high output battery inside it so I'd have excellent reliability while having the vintage look. A correct small font 054 radiator was sourced and installed with original good condition hoses and clamps. It all came together to resurrect a truly incredible A12 Bee."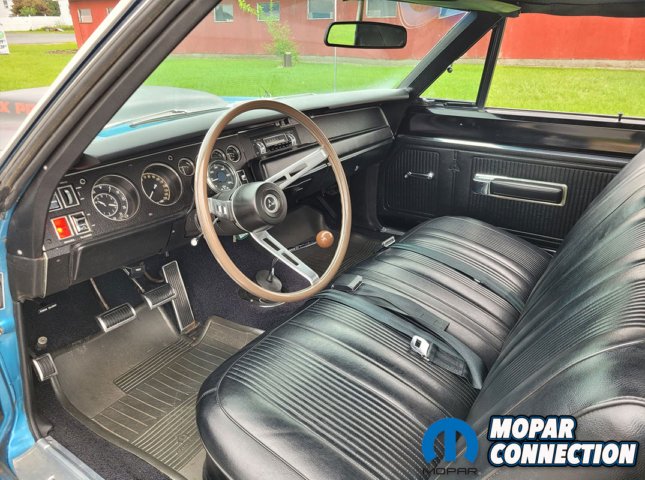 He tells us that the Super Bee is all numbers matching and one of only 20 or so B5 Blue A12 Hard-Top Super Bees known to exist. It has around 95,000 miles on the odometer and still runs very strong. Besides the items mentioned, the rest of the car is totally untouched and shows as it did when it left the factory.
He says, "For the fun of it, one day I called the phone number for the house where Mr. Butler used to live. Much to my surprise, his daughter Michele called me back. She explained that her parents were no longer with us, but her and her brother would love to see the car. Since then, Michele and I have started a great friendship. I brought the car over to her house and took both her and her brother for a ride in the car. They were both nearly in tears and loved it!"
In closing, he shares, "I've owned many Mopars in my 52 years but this A12 Super Bee is the absolute best. This car has made each of its owners extremely happy over the years and will continue to do so for many years to come."