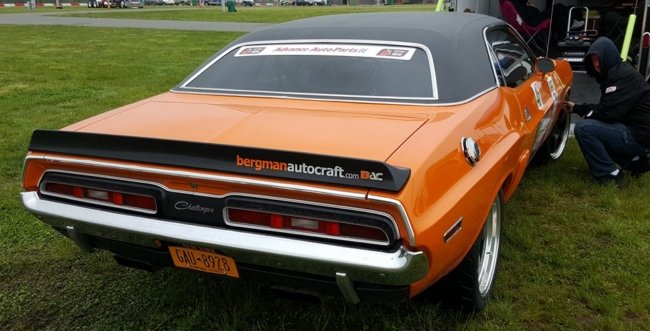 One Achilles heel of our Mopar front suspensions are the soft bushings used by the factories back in the 60/70s. These bushings were inexpensive and plentiful which satisfied the bean counters of the day.
Fast forward 50 years and we are all looking for modern performance and safety from our prized Mopars. Bergman Auto Craft has been producing parts to do just that. We are a fan of the original architecture, however several changes must be made to satisfy the high standards of the modern world.
One of the best and simplest upgrades you can do for handling is installing Bergman Auto Craft's exclusive Lower Control Arm Pivot and Bushing Package. They offer packages for A-, B- and E-body Mopars. The packages contain two new pivot pins, two Delrin bushings and zinc plated hardware. One package will service both the driver and passenger side lower control arms.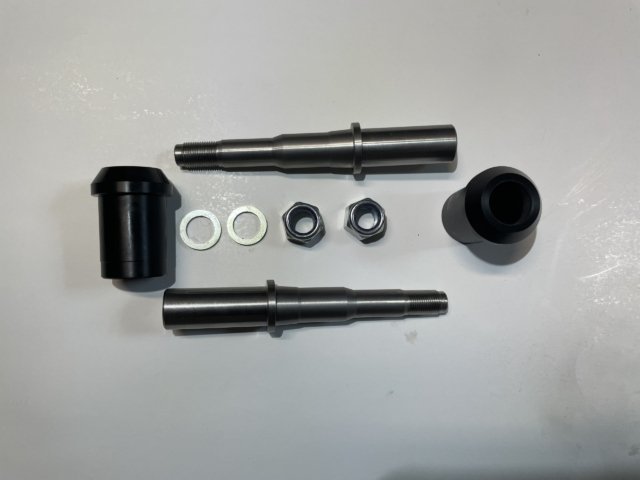 Bergman Auto Craft (BAC) chooses Delrin for their bushing material because it is harder, quieter and longer lasting than rubber, polyurethane and other popular materials. The increased durometer of the Delrin makes them extremely stiff and allows very little deflection under a load.
Their lower control arm pivot pins are built to their standards and are brand new. The new pin's clean and round machined surface will eliminate the need for inner and outer bushings when they are combined with the BAC Delrin bushings. Each pivot pin is rockwell tested to BAC specified tolerances to ensure the best and safest performance for your Mopar.
The pivot pins are a direct duplicate of the factory pivot pins, so there is no installation issues. Unlike the factory pivot pins that are designed to bend and/or break in the event of a crash, theirs are not. The BAC pivot pins and Delrin bushings outperform the factory components in every category.
BAC's combination yields quiet, precise operation and very long life under all conditions. They also offer many other solutions to help your A-, B- and E-body to handle better and safer.
The whole month of September you can save 10% off the BAC Lower Control Arm Pivot and Bushing Packages with code BAC10. You will also receive free shipping if you spend over $100. Also you can receive free shipping if your order is over $100. Give Bergman Auto Craft a call with any questions and/or if you would like to place an order.