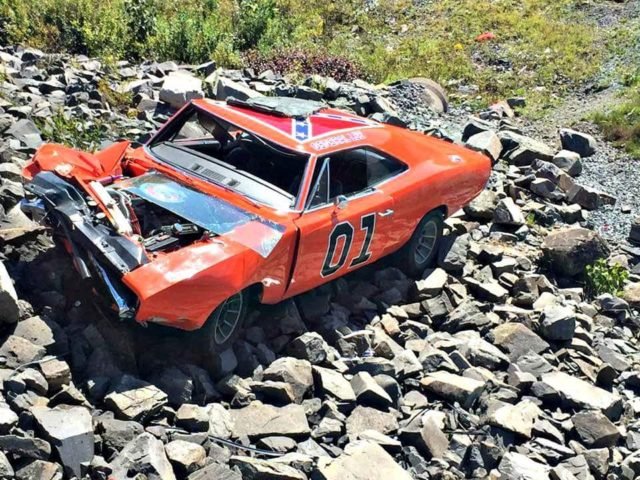 A bright orange 1969 Dodge Charger with a "01" on the doors and a rebel flag on the roof flying through the air; it sounds like a scene out of the "Dukes of Hazzard", right? Well, for motorists on Highway 102 near Halifax, Nova Scotia, the scene was very real on Monday, August 28th. The scene on the side of the busy highway looked like a real life Dukes of Hazzard stunt gone wrong.
"I'm just looking at the pictures on social media and I've seen several people sharing the photos and that's what I'm thinking," said Cpl. Dal Hutchinson, spokesman for the Halifax District RCMP. "Dukes of Hazzard. Having grown up watching that show it's the first thing that I thought."
Cpl. Hutchinson said the accident happened around 2:40 p.m on the 28th. RCMP officers quickly responded to the call of a single-vehicle accident near Exit 5A on Highway 102. When first responders arrived, they found the Charger sitting up on a rocky embankment with the front end badly damaged. He said the vehicle left the highway and came to rest on the embankment at the off-ramp.
The 45-year-old male driver was transported to hospital with non-life-threatening injuries. Cpl. Hutchinson said impaired driving hasn't been ruled out however reports we've seen from various witnesses to the accident say the throttle may have gotten stuck wide open, causing the driver to lose control and crash.