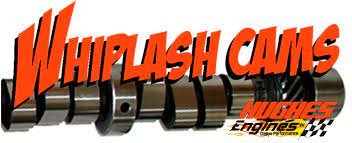 All the technical articles in the world don't add up to much if they don't put down real power. Without a doubt, the team at Hughes Engines is able to back up its bark with a healthy bite in the form of their proprietary Whiplash camshafts.
Caleb McCullough's 1970 Dodge Challenger R/T is a fine example packing a Hughes-equipped 440. Strapped to the local dyno, this FY1 flyer put down the ponies to the tune of 335 horsepower and 375 ft-lbs of torque at the rear wheels. Factoring in a slushbox 727, that probably equates to more than 500 horses on tap at the crankshaft.
The combo itself is surprisingly simple and centered around a Hughes HMC3245BL-7 cam. A stock bore 440 block, factory pistons, 440Source heads, Edelbrock Performer RPM intake, Edelbrock Thunder Series carburetor, and TTI headers round out the build.
The Whiplash cam isn't so rowdy that it robs the rest of this slick E-body's drivability. "Idle is good, it has power disc on the front and drums on rear. Vacuum is excellent with this cam!" says McCullough Mopar on YouTube.
It's a pretty simple bunch of off-the-shelf parts that any old gear head could bolt together and go. If you are still undecided, the experts are Hughes Engines can get you exactly what you need. The dyno doles out the truth in this case and it can't be argued; Whiplashed and wicked, those Rallye wheels are set to go up in smoke.