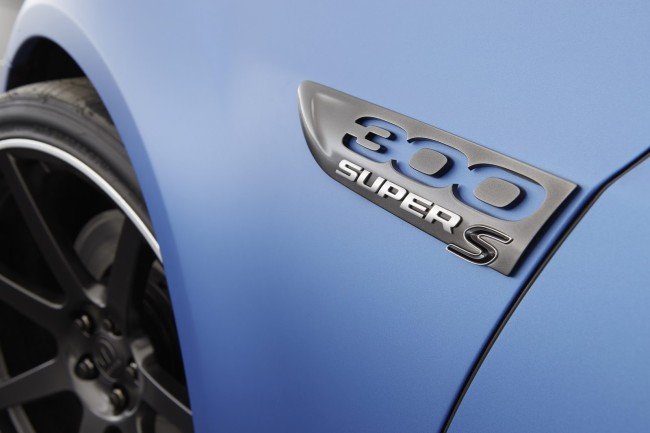 With the discontinuation of the Chrysler 300 SRT in the North American market after 2014 and the news that Chrysler would be making 2015 SRT 300's for the Middle Eastern and Australian markets only did not sit well with many. Some had hope that they would eventually make their way back to the North American markets. That never happened and many have given up hope. Occasionally the rumors of a 300 SRT Hellcat have surfaced but they get debunked just as fast as they pop up.
It left many 300 fans wondering what Chrysler's next step would be with offering a performance version of the 300. That was until a special 300 debuted at this year's SEMA show in Las Vegas. A very blue, very cool looking 300 wearing custom '300 Super S' badges reignited the hope that Chrysler might just produce a high performance edition 300 for North America again.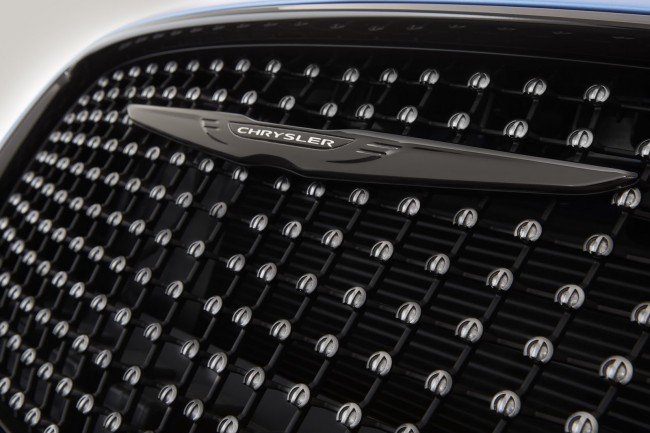 The 300 Super S is powered by a 5.7L Hemi V8 engine that has been upgraded with Mopar Stage 1, Stage 2 and Stage 3 upgrade kits. In Chrysler's own words, the kits "exactly mimic the modifications and performance boosts delivered by the Mopar Scat Pack Performance kits" offered on the 5.7L Hemi Dodge Charger and Challenger models. All three Stage kits combine and work in conjunction with each other when you purchase all three. Combining all three kits together gives you some serious performance upgrades!
These include Mopar performance CNC ported cylinder heads, Mopar hi-flow headers, Mopar hi-flow catalysts, Stage 3 performance PCM, camshaft, tie bars, heavy-duty pushrods and gaskets and a Mopar low restriction oil filter. According to Mopar's website, the Stage 1 kit gives you an extra 20hp and 22 lb-ft. of torque, Stage 2 gives you gains of 30hp and Stage 3 gives you a boost of 58hp and 47 lb-ft. of torque. That's some serious performance gains over the stock numbers of 363hp and 394 lb-ft. of torque that the 5.7L Hemi puts out.
Other Mopar performance upgrades plucked from Mopar's performance parts catalog and used on the 300 Super S are the front and rear performance strut tower braces, cold air intake, cat-back exhaust, coil-over suspension and a big brake kit. You can buy these parts at your local Dodge dealer. For this concept 300, Chrysler designed custom upper and lower grilles with more than 300 miniature Mopar "M" dots! They also installed a set of seven spoke 22-inch rims and a rear deck-lid spoiler closely resembling the 2012-2014 SRT's spoiler. If you look closely, you will see the front and rear bumper fascias are the same as the export market 2015 SRT 300. The interior of the Super S is classy and features full Katzkin brand leather and an endless supply of blue stitching!
The unfortunate news is for the time being, the 300 Super S is just a concept car. It's well known that most of the stuff FCA (Fiat Chrysler Automobiles) brings to SEMA usually only end up in the concept car stage and don't go very far after that. However, that being said the 300 Super S is worth taking a look at.