With gremilns, vampires, bats and spiders running around this time of year it can get a little scary. Everyone at Silver Sport Transmissions are even scarier, well, we mean their savings are. Their Shiftober sales event is going on right now, although you might think this is a trick, for once its a treat. All Tremec transmission kits are up to $500 off. Oh and if you don't quite have enough cash to take advantage of the savings, don't worry SST has another treat for you with their SST 10-10-10 PerfectPay plan.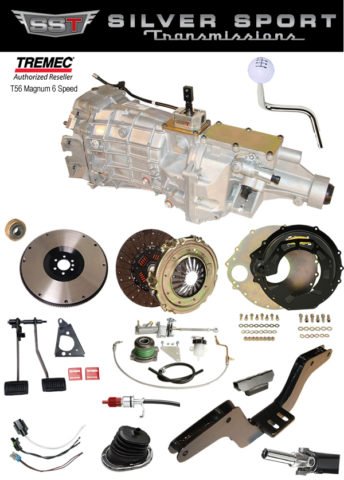 Using credit cards could help you take advantage of these spooktacular deals, but by the time interest and fees kick in you probably paid more than the regular price. With SST 10-10-10 PerfectPay there are no fees, no interest and no credit checks! All you need is 10% down and 10% a month for 10 months. The plan is only applicable on transmission kits, but you will still receive SST's outstanding customer service, warrenty and return policies.
With the current Shiftober savings of up to $500 off, there is no better time than now to take advantage of the new SST 10-10-10 PerfectPay plan. Whether you are thinking of a 5 or 6 speed Tremec for your A, B or E-body, you can lock in the discounts today with only 10% down. If you wan to put more money down, make larger payments or pay it off sooner you can and there is no penalty.  We can't stress how awesome the SST 10-10-10 PerfectPay plan is and to use it in conjunction with the Shiftober savings is even better. Give Silver Sport Transmissions a call today to ask about the SST 10-10-10 PerfectPay plan and find out what Shiftober savings they have for you.