We all know shopping for dad is not easy. Either you buy him something he already has or is not "needed". Other things dad buys for himself and ruins your gift ideas. Well, we wanted to help you out this Father's Day with a list of awesome gifts that every dad would appreciate, cause we know we would. We have come up with a list of 11 items that can be very helpful or just plain awesome to have. 
Apparel/Merchandise 
Every dad can use more t-shirts, hats, sweatshirts, etc. From working in the garage to the yard, grease, sweat and dirt seems to get the best of dad's favorite apparel. There is nothing better than throwing on your favorite t-shirt and working on your ride. If dad has plenty of clothes, then some Mopar signs, mugs, clocks, etc., is what he needs for the garage or man-cave. Holley, Mancini Racing, American Powertrain and others offer plenty of goods that dad will be happy about. 
Gen III Hemi Lift Bracket
As the new generation of Hemi motors become more popular, removing them properly from your ride can be tough. Trust us, as we set our 6.4 Hemi into Project Orange Crush we needed Reilly Motorsports Hemi Engine Lift Bracket. The bracket is designed to properly lift your Hemi without worry of stripping out holes, keeping the engine level and the most clearance for the engine bay. There are multiple hook options to keep engine and transmission level during installation. The durable powder coat finish will help keep the bracket lasting for years. Visit ReillyMotorsports.com to order yours today. 
Engine Dress Up
You might have heard dad mention that his engine bay is looking a little sad. After years of abuse and trying to get your project running correctly, sprucing up the engine is the last of your worry. That is where you come in to save the day with a plethora of products from Proform. Their long line of Mopar licensed products will suit any engine bay. With multiple colors and finishes to choose from, you will be able to pick out exactly what dad wants. From breathers to air cleaners and much more, Proform will fit the bill. 
Air Conditioning Kit
Everyone can agree that driving in dads classic car or truck during the summer can be rough. The summer heat mixed with a sea of vinyl interior equates to burnt legs and not being able to touch anything for the first 15 minutes of driving. You can cure all of that with one of Vintage Air's kits. Not only will dad enjoy it but so will you. Vintage Air offers SureFit kits and universal kits depending on what dad is driving. If you are not sure what to order, give them and call and the guys at Vintage Air will help you get exactly what dad needs for his ride.
Overdrive Kit
The styling of classic cars might never get old, but the increasing fuel prices does. Although the timeless style of classic cars will never die, the rising gas prices might put a damper on enjoying them as much as we would like to. Silver Sport Transmissions is here to help. They have overdrive kits for all types of Mopars. From automatics to 5 and 6 speed conversions, Silver Sport Transmissions can help lower dads cruising RPMs and save some money at the pump.
Dash Upgrade
You might have noticed that over the years, some of the gauges on dad's dash have quit working or inaccurate. As most dads would, they just continue dealing with a broken dash. Classic Dash can help cure dads dash issues with a new dash and gauges. Help dad refresh his dash with your choice of gauges and dash insert from Classic Dash. They also offer wiring harnesses for easy installation. 
New Brakes
Again dads classic ride might look great but be a little sub par in other areas. One of the most overlooked areas is brakes. Although they might have been fine in 1976, they are far from the performance of modern cars. Bear Brakes have multiple brake options for the front and rear of what ever dad has stored in the garage. Baer offers smaller brake kits that fit 15" wheels and large brake kits for maximum stopping power. Keep dad safe and call Baer Brakes to order.
426 Hemi
This might be the ultimate gift for any Mopar enthusiast. You cannot have too many and everyone wants one and now you can actually buy them. Bill Mitchell Hard Core Racing Products has cast iron and aluminum 426 Hemi blocks in stock. These blocks are stronger and better built in every way compared to the original blocks. Give dad the best present any Mopar guy will love. 
Floor mats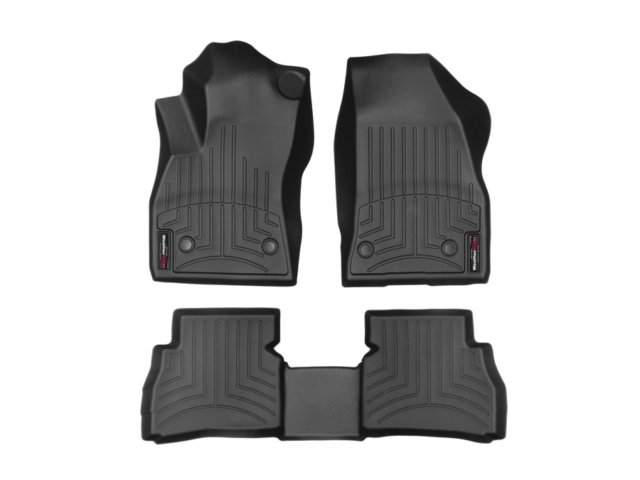 Most dads hate to buy much for their daily driven vehicles, we can attest to this. We would rather save that money and spend on our toy than our daily driver. Especially parts that do not make us go any faster. That is why custom floor mats from American Muscle or American Trucks is the perfect gift. With mud catching to more stylish embroidered mats, they have it all. For dads work truck to his new Challenger, a new set of floor mats can really help keep your interior looking clean for years to come.  
Go EFI Fuel Injection
With the advancements in technology over the years, there is no reason why dads classic ride should still have a carburetor. Fuel injection is superior and will make dads ride much more enjoyable to drive. Help dad step into the 21st century with FiTech's Go EFI. Its bolt-on design, compact fuel sumps and simple wiring make it easier than ever to make the switch. It will increase dads fuel mileage, better throttle response and possible even gain a few horses. 
Gift Certificates
After reading through all these great ideas and still are coming up blank, do not worry. Companies like Year One, Classic Industries, Mancini Racing and many others off gift certificates. This way you can let dad know you tried to find him something special but just could not decide so instead you bought him the whole store, well kinda. If your dad is one that does not like to buy things for himself, this will force him to. Give a call to dads favorite shop or online retailer and ask them about their gift certificate options.