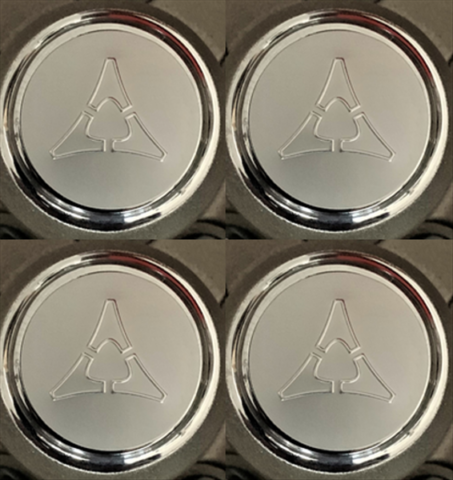 Not that long ago, you might have saw our new product release about YearOne's Charger and R/T Rallye wheel center caps. If you missed it, you check out that article here. YearOne has continued to pump some new life and style into the classic Mopar Rallye wheels with their newest Fratzog Center Cap Inserts.
The classic Mopar Rallye wheels are timeless. We do not think there will be a time that they do not look great on a Mopar. There are sometimes where an enthusiast might want to give the wheels something extra. That is exactly where these new Fratzog Center Cap Inserts come in to play.
The new Fratzog inserts are just like the Charger and R/T inserts previously released. They are aluminum with a raised Fratzog logo with an adhesive back for easy application.
YearOne also offers the Rallye wheel in larger sizes for the modern Mopar cars. That wheel can be outfitted with classic Rallye wheel center caps, so you could also add these Fratzog inserts to those wheels too. The Fratzog logo on a modern Mopar will really throw people for a loop.
If you are looking to add just a small subtle custom touch to your classic or modern Mopar, the Fratzog center cap inserts are a great way to do that. Check out YearOne's website now and order yourself a pack of four now.