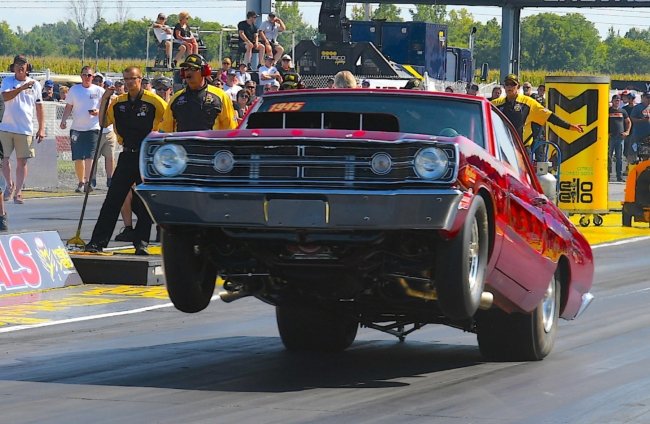 The leader in aftermarket parts for your Mopar, Mancini Racing is continuing to bring you new products. With tax time behind us, Mancini Racing recently stocked their shelves with plenty of restoration and go fast goodies to go around. 
Holley has released a bolt on Sniper EFI Quadrajet (Q-Jet) system. You read that right, a bolt on EFI system that will fit your stock spread bore manifold and fit your factory air cleaner. No adapters, sealing plates, or manifold swaps, bolt on and go. With minimal wiring, carburetor shaped housing and multiple color options including classic gold, it will be hard to tell your Mopar has jumped into the 21st century.
Jumping over to all the racers that are looking to give their 727 and 904s a little something extra Mancini Racing has it. Mancini is now offering Hays Twister full race converters. These converters are designed to be used with a trans-brake and work well with power adders. Call Mancini for correct RPM stall for your specific set up.
For anyone restoring a classic Mopar or looking for stock replacement parts Mancini has a few things you might like too. They have all 1966 and up speedometer pinion gears for 904 and 727 transmissions. Along with replacement throttle cables for A and B bodies. The throttle cables feature metal at both ends just like factory, unlike some of the cheaper plastic replacements.
Mancini also purchased some NOS Chrysler key blanks from a local Detroit vendor. The key blanks are for 1964-1968 ignition and trunk key blanks. These are the real deal and supplies are limited. For more info visit their website or give them a call today.