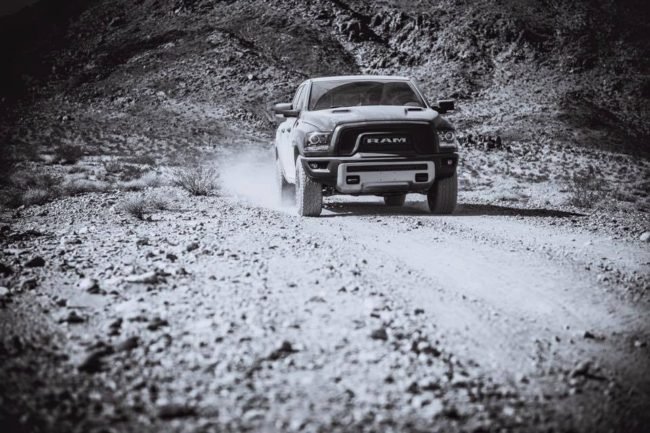 Back in July, we published an article about the inaugural Rebelle Rally and the duo of Nena Barlow and Kande Jacobsen of Team Squirrel Girls. This first-ever, all-female off-road rally would be a tough one having to navigate more than 1,000 miles, over seven days, checkpoint to checkpoint only by their skills with a map and compass. Nena and Kande were supplied a brand new silver 2016 Ram 1500 Rebel from Ram Trucks for the rally. The Rebel would be entered in the rally in complete bone stock form; absolutely no modifications!
The rally just recently came to a close and we'd like to congratulate Nena and Kande on a very solid 3rd place finish; finishing with 772 points, or 76-percent of the possible total! That's very impressive considering the rally consisted of 33 4×4 teams made up of the world's best female off-road drivers. The pack was mainly made up of Jeep Wranglers, some of which were pretty modified.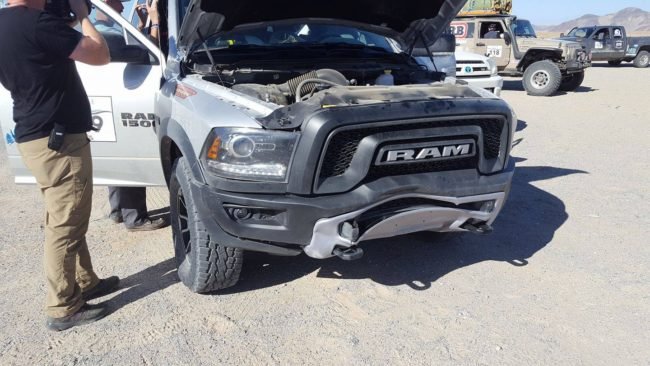 In addition to their 3rd place prize, Nena and Kande also earned the Bone Stock award with their Rebel. The Bone Stock Award goes to the team that gets the highest score in a completely "Bone Stock" vehicle. Their Rebel however got a bit of a face lift on the rally. In a Facebook post Nena wrote:
"I felt terrible for bending up the front of the truck, but honestly, it was one of many ways this truck amazed me at its durability, performance and grace. Cosmetic damage did not slow this truck down – she drove straight, strong and true throughout the entire 1,000-plus mile event and 500 miles home. I would buy one in a heartbeat."
Photos courtesy of Team Squirrel Girls Facebook page.