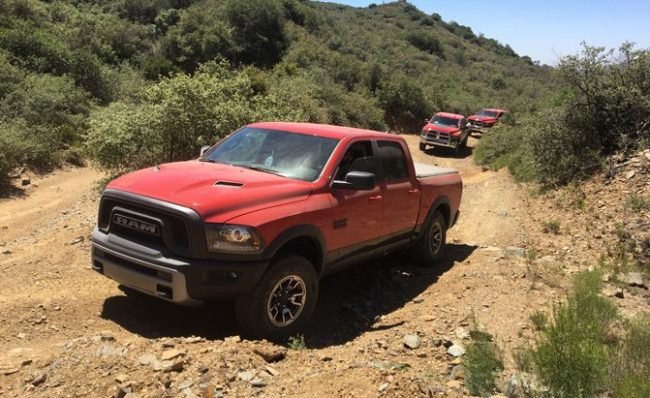 The Rebelle Rally is a new female only four-wheel-drive event taking place for the first time this October. Organized by off-road racing veteran Emily Miller (the first U.S. woman to compete in the long-running Gazelle Rally in Morocco), the idea behind the rally is to compete in a test of precise navigation using only maps and a compass.  Covering over a thousand miles of back roads, deserts, and mountains between Lake Tahoe and San Diego, the race totally bans any electronic navigation or GPS devices.
Ram Trucks announced very recently that it is giving its full support to Arizona businesswomen Nena Barlow of Barlow Adventures and Kande Jacobsen of Adventure Driven in the form of a brand new factory stock 2016 Ram Rebel 1500 truck to use for the rally! No modifications will be made to the truck for the rally. It will be driven in completely stock form! Nena will be driving the Rebel and has more than 20 years of experience in the 4WD industry being owner and operator of Barlow Adventures (a Jeep rental and 4WD training company) and is currently the only woman in the world certified by the International 4WD Trainers Association. Kande will be her navigator for the rally.
"It might be expected that I would show up in one of my modified 4x4s, but I want to encourage people to get out and explore with whatever they have," said Barlow. "I will be driving a totally stock Ram 1500, just like anyone can go out and buy today, not some expensive custom competition rig. The Ram Rebel comes ready to go."
 "We are all about adventure, dirt and getting out on the earth," added Jacobsen. "We want to inspire others to do the same."
Look for Barlow and Jacobsen at upcoming meet-and-greet events, 4WD events and training with Ram trucks around Northern Arizona.