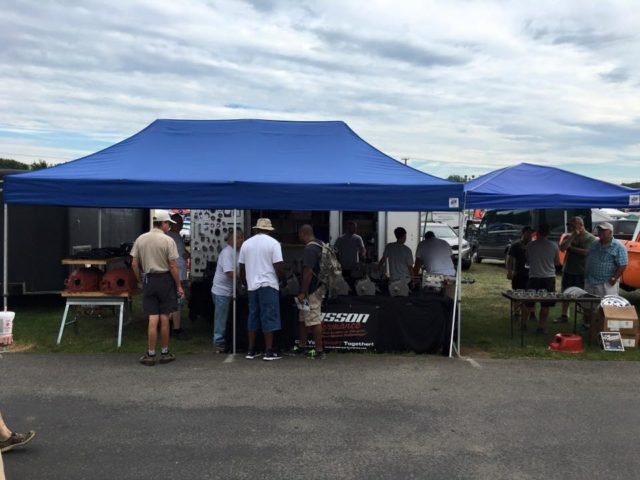 Passon Performance, the renowned specialists for all things Mopar A-833 just came back from a fantastic weekend at this past July 15-17, at Chryslers at Carlisle. Returning to their usual spot (018-22) in the swap meet section, Passon kept things frills-free and to the point, with no big displays or fancy gimmicks: just the A-833 restoration parts few have and you need to get your 4-speed back to tip-top condition.
The booth welcomed hundreds (if not thousands) who came by to say hello, bought something or just needed to ask a question or two. Additionally, Passon used the Carlisle event to arrange for several customers to save on shipping costs by loading up their truck and hand-delivering their completed 4-speeds at the show (talk about service!). And to even sweeten the deal, as Passon buys A833 cores, flywheels, pedals, bellhousings, shifters, linkage, transmission crossmembers, etc. for its restorations, being front-and-center in the swap meet helped a bunch.
Of course, Mopar Connection will have a full recap and photo gallery from this weekend's awesome Carlisle event coming this week, so make sure to stay tuned for it and more awesome restoration and 4-speed tech from Passon Performance coming up soon!