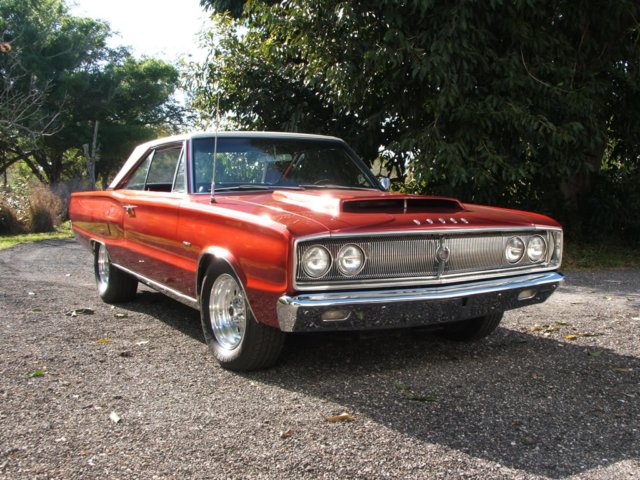 It's pretty clear that Don Sivalia is really fond of two things: Mopars and overdrive stick-shift transmissions. As a dyed in the wool Silver Sport Transmissions supporter, Don went out of his way to send them a few kind words and some pictures of his formidable three-pedal collection.
The car that started it all is a 1967 Dodge Coronet 500 with a first generation 392 Hemi and T-56 6-speed. "I drove from Florida to upstate New York a few years ago and cruised all the way up & all the way back to Florida with 24.2 mpg average on over 4,000 miles I put on the car on this trip," says Don.
A trio of drop-tops is headed by a 1966 Dodge Coronet 500 convertible that packs a 426 Hemi and is also equipped with a 6-speed manual. The 1963 Plymouth Sport Fury convertible with a 426 Max Wedge backed by a TKO-600 5-speed is yet another big block in the stable.
Last but not least, a 1969 Plymouth Barracuda convertible is motivated by a 383 and, you guessed it, another overdrive stick shift. Don built it for his wife as, "she started liking the Hemi Coronet too much so I figured I'd better build her one before she got too fond of my Hemi car."
Obviously, there's a method to Don's madness and he won't be taking the easy route with any slush boxes any time soon. "I love these modern 5 & 6-speed stick OD [transmissions] and try talking a lot of folks into them. As for me – they are the only way to fly!"