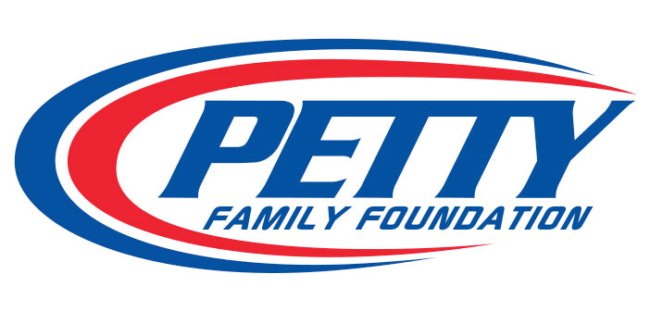 It seems that everywhere you look in the automotive industry, everyone is hurting for employees. It is interesting that everyone we talk to in the industry are having their best years ever, but they cannot find young passionate employees.
A lot of these jobs do not require a ton of experience and offer on the job training, or paid schooling if needed. These companies are looking for the next generation that wants to fill the shoes of the retiring generation. As easy as that sounds, the young work force is lacking truly passionate applicants.
This is why the Operative Talent was formed. Operative Talent is a collaborative initiative dedicated to attracting future talent to the automotive industry. They want to showcase the diverse opportunities, success stories, and exciting segments within the field.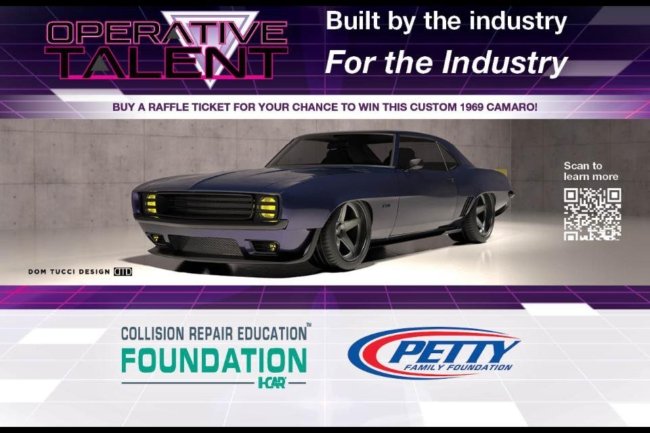 The growing list of over 40 industry leading brands including Auto Metal Direct and now The Petty Family Foundation, have partnered with Operative Talent to help empower the next generation of automotive professionals.
The Petty Family Foundation recently joined Operative Talent initiative. The Petty family has a long successful history in the automotive industry. If anyone can share success stories and showcase the possibilities of the automotive industry, the Petty Family Foundation can.
If we all want to continue to enjoy our Mopars or any other vehicles, we need a young generation ready to step in and continue to keep the automotive industry alive from all aspects. You can read the full Auto Metal Direct press release on the addition of the The Petty Family Foundation to the Operative Talent initiative.
The Petty Family Foundation is excited to announce that they have joined the ever-growing list of over 40 Operative Talent project partners with the shared goal of raising awareness around automotive industry career opportunities. They join Operative Talent founding partners KTL Restorations, BASF, and the Collision Repair Education Foundation (CREF), along with key partners Auto Metal Direct, In The Garage Media and KC HiLiTES.

Petty Family Foundation Executive Director Rebecca Petty Moffitt noted, "The Petty Family Foundation is thrilled to support this initiative, as it aligns with our mission to enrich the lives of individuals through the automotive industry and help secure a promising future for the next generation of talent. We look forward to sharing details on this initiative with our followers and supporters to help raise additional awareness and support for this cause!"

Followers and supporters of The Petty Family Foundation will be encouraged to get involved with Operative Talent and participate in events taking place near them in Randleman, North Carolina, including an inaugural car, bike, and truck show in September. Anyone interested in attending should be on the lookout for information coming soon.

"We are excited to welcome the Petty Family Foundation to Operative Talent and collaborate with their team on the initiative," added Brandon Eckenrode, managing director for CREF. "Now more than ever do we need to promote the industry's career path opportunities to the younger generation and with the Petty Family Foundation, we can reach a bigger audience."

The team of Operative Talent's founding partners originally announced at SEMA 2021 the rebuilding and raffling of a 1969 Chevrolet Camaro called "Talent." Raffle proceeds will fund a national campaign to educate the public on the collision industry, the industry's many different career paths, and the need for entry-level staff due to an aging workforce, an issue shared among many technical trades.

"The automotive industry has always been a vital part of our economy and culture. However, there is still a significant knowledge gap when it comes to the rewarding career opportunities it offers," said Crystal Lawrance, co-owner of KTL Restorations and co-founder of Operative Talent. "Our goal with Operative Talent is to bridge that gap and inspire a new generation of talent to explore the vast possibilities within this dynamic industry."

"We believe that by showcasing the opportunities available in the automotive industry, we can help inspire a new generation of talented individuals to pursue a career in the field," added Tina Nelles, marketing services manager for BASF. "We are excited to be collaborating with our partners to make this vision a reality."

Expanding key partners across multiple sectors will enable the Operative Talent initiative to reach a larger audience and inspire young people to pursue career opportunities in automotive.

"Inspiring future generations of automotive gearheads have been part of KC's DNA for over 50 years. I was personally inspired by KC when I saw all the off-road trucks like the Big Foot Truck to Ivan Stewart to Back To The Future Toyota Truck. Now that I work for this legendary brand, I want to pay it forward and inspire future generations of automotive builders, fabricators, and talent. We're super excited to be working with Operative Talent and all the shakers-movers of our industry," said Randy Wimenta, marketing activation manager for KC HiLiTES.

The car is set to unveil in early 2024 and the winner of Talent, the 1969 Camaro, will be announced live in September 2024. Be sure to follow Operative Talent and its amazing partners for announcements including a car show hosted by the Petty Family Foundation, The Hertz Drive for Talent, and many other planned initiatives to attract the next generation of talent.
Visit www.operativetalent.com to view details on the build and purchase raffle tickets or donate.