Just a couple months ago we announced Year One's release of 20″ Mopar Rallye wheels for 2004 and newer Chargers and 2008 and newer Challengers. If you happen to miss the coverage, you can read up on all the details here. The 20″ Rallye wheels have been a huge hit and now you can give your modern Challenger or Charger an even more unique look with Year One's 20″ Matte Black Mopar Rallye wheels.
It is undeniable that black wheels have been a popular choice for many Mopar enthusiasts for some time. The Matte Black Mopar Rallye wheels offer a distinct throwback style to the original Rallye wheels but now with a unique touch of being matte black. Year One's Matte Black Mopar Rallye wheel center caps complete the blacked out Rallye wheel, giving your modern Mopar a sleek and subtle look.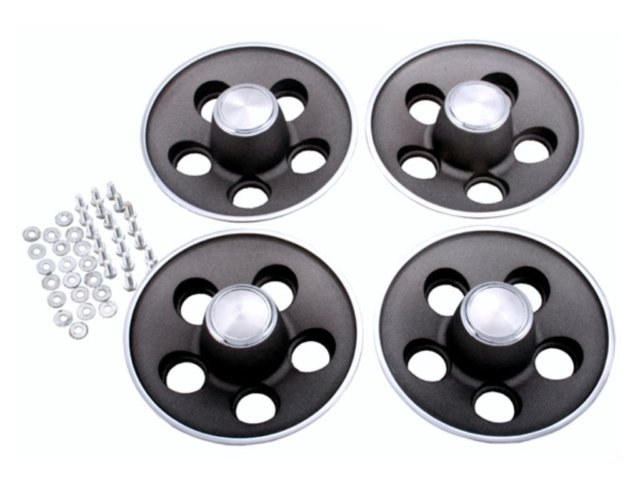 The Matte Black Mopar Rallye wheels are made from cast aluminum and sized in 20′ x 9′ with a 5-1/8″ backspacing or +3.2mm offset with a 5x115mm bolt pattern. The wheels are powered coated and will keep looking great for years to come. So head on over to Year One's website and order yourself a set of 20″ Matte Black Mopar Rallye wheels today and make your Charger or Challenger stand out from the crowd.