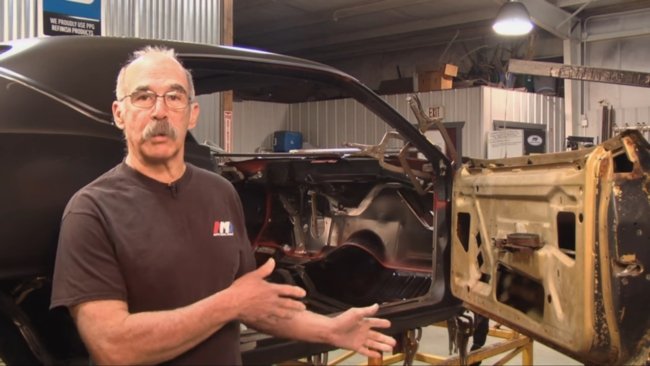 Auto Metal Direct's (AMD) premium quality replacement sheet metal parts have been saving cars that were "too far gone" for over 10 years now. Countless Mopars have been brought back to life with a flip through the AMD catalog and the 1971 'Cuda in this video is a perfect example.
"The car was in a horrific accident. The last people cut the rails off the car and this is what was delivered to AMD," Craig Hopkins says of the mangled hulk that was once a beautiful E-body. It's pretty incredible just how much of the car was junk; the front frame rails were gone, no bolt-on sheet metal was present, and the rest was a rusty mess.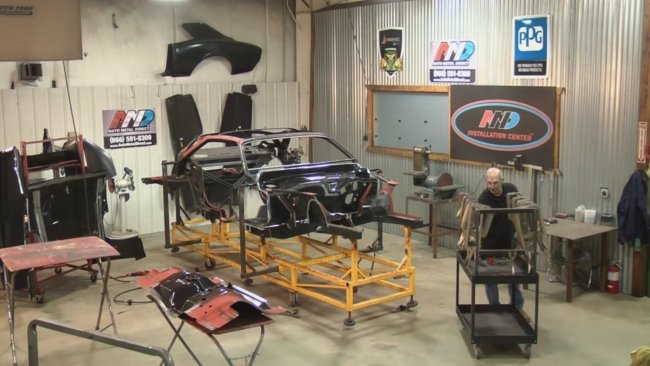 As the time lapse shows, the rebuild starts from the bottom up with the front and rear frame rails being located on the frame fixture first. Next come the floor, rockers, firewall, wheel houses, and quarter panels. It's a long road, but quality steel from AMD is what makes it all possible. "Again, it's just thanks to Auto Metal Direct for their dedication to this industry and building all of these parts so we can rebuild these cars," says Craig.
For great prices and great service on all things AMD, give Classic Muscle Metal a call. Not only can they get you hooked up with the AMD parts you need, but they can also give you tips on how to install them. Better yet, they can put you in contact with the AMD Installation Center so your project can go from rusted wreck to resto-ready, no problem. Give them a call at (844) 275-9254.