As with most performance parts and accessories in the Jeep world, there are a slew of options when it comes to side mirrors. Factory is fine, but the best upgrades to any vehicle are those that are equal parts useful, unique, and tailored to the owner's intended use. ExtremeTerrain's Merideth Evasew spent some time wrenching on her own JK to mount up five of the more popular Jeep looking glasses in a handy buyer's guide video.
A factory replacement style mirror is the obvious first stop. "This style is going to be great for that Jeep owner who's not concerned about taking their doors off and just wants to replace a damaged or worn-out factory mirror," she says. An upgraded replacement style mirror can accomplish the same with a bit more flair. "A lot of options like this will usually include some lighting on the mirror housing itself or some extra bells and whistles like integrating turn signal functions," Merideth explains.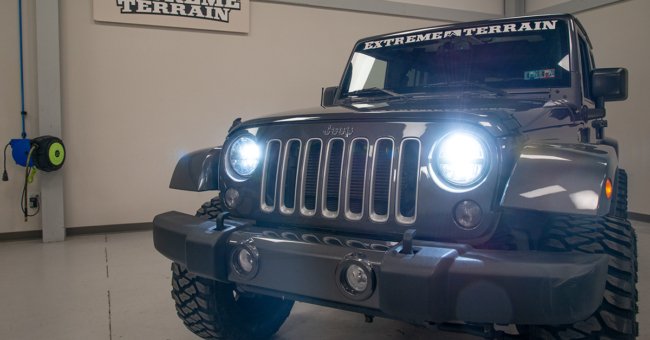 For those that prefer a doors-off approach, factory mirror relocation might make sense. A relocation kit will "usually include a small bracket for the A-pillar that will hold the top part of your factory mirror and relocate the mirror off of the door itself and onto the body." Most packages include a plug for original door mounting spot so that when the doors have to be on, there isn't a big gaping hole where a mirror once was.
Other door-free options include a trail mirror style that mounts to the upper door hinge holes. Since this style is non-permanent and generally attaches with a single nut, it's easy to install and easy to store when not needed. A quick-release A-pillar-mounted mirror is similar in theory with a subtle bracket that attaches to existing A-pillar holes and a quick-turn knob for installation or removal. No tools are necessary to throw it on in a pinch, thereby making it the perfect mixture of no-fuss and maximum function.