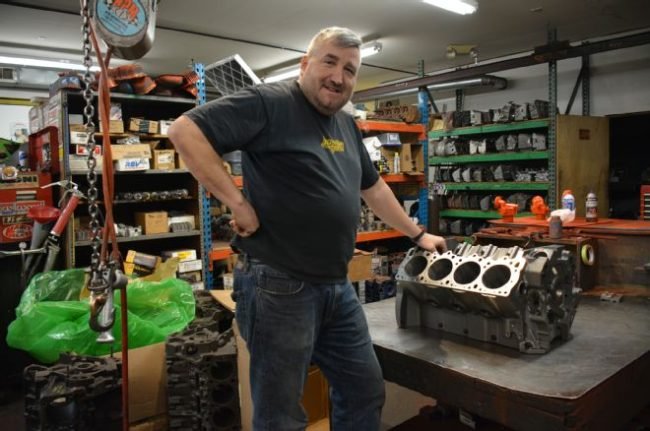 In conjunction with Muscle Motors and Mopar Muscle Magazine, the Carlisle Chrysler Nationals have again announced an engine giveaway contest for 2016! This time they are building the ultimate prize; a 572 cubic inch Gen II Hemi! Who doesn't want one of those!? The good folks over at Mopar jumped on board this time and have supplied the builders with a new iron block, a FAST EFI system and Edelbrock aluminum heads.
To stock the insides with all of the good stuff, ROSS is supplying the pistons and Comp Cams will provide the valve train for the build, all adding up to a monster-sized naturally aspirated Hemi that puts out well over 700 horsepower and 700 lb-ft of torque on pump gas! This is an engine that guaranteed every Mopar fan will want under the hood of their car! You will be able to follow the build as the builders provide updates on Facebook.
The value of this elephant is somewhere around $18,000 and surely you'll want to get signed up. Registration for the giveaway started online beginning April 18th and continues in person during Spring Carlisle (April 20th-24th) and concludes at the Carlisle Chrysler Nationals at 3:29.59 p.m. on July 16. You do not have to be present at Chryslers at Carlisle to win the engine.
To enter, check out the link HERE. Good luck! The Sweepstakes is open only to legal residents of the fifty (50) United States and the District of Columbia and Canadian residents (except Quebec) who are at least 16 years of age (for Canadian residents, over the age of majority) as of April 18, 2016.