For Nicklas Larson, his love for E-Body Mopars started when his father purchased a 1970 Dodge Challenger R/T SE from South Carolina back in 2007. He explains, "I was helping him search for an E-Body when he found the Challenger. It was a pretty cool car that had some custom work done. The plan was to help him out with detailing the car for future car shows."
Over the time of working on the Challenger, Nicklas found that he was falling in love with everything to do with 1970-1971 E-Bodies and decided that he needed his own. With that in mind; the hunt began. Near the end of 2008, he finally found his dream car; a 1971 Plymouth 'Cuda 340 that was for sale in Romeo, Michigan.
"I probably asked the seller around a million questions being as I was in Europe and the car was in the United States. The seller told me that the car was built in late September 1970 and was sold new in California. From the factory, it was painted FE5 Rallye Red with a black vinyl top, black billboard stripes and a black bucket seat interior. Under the hood was the 340-4bbl backed by a 727 Torqueflite automatic and an 8 ¾ rear differential.
For options, it was equipped with the A62 Rallye Instrument Group, C16 Center Console, G15 Tinted Windshield, G36 Dual Racing Mirrors, J25 Three Speed Wipers, J45 Hood Tie-Down Pins, N85 Tachometer, R11 Music Master AM Radio and a 26-inch radiator. Based on previous old titles and the history he was told, a fellow named Johnny Guest in Cypress, California was one of the first owners," he tells us. During Johnny's ownership, he would turn the 'Cuda into a custom show car to take to car shows.
A custom interior was installed and at some point in the early 1980s, it was repainted the factory color with custom painted billboards. Despite customizing the car and taking it to the shows, Johnny never drove the car much based off what Nicklas was told. Throughout the next decade or so, the 'Cuda would change ownership a few times before ending up in the collection of Ed Briggs, a big E-body collector who was known for helping supply and build the 1971 Hemi 'Cuda convertibles featured in the Nash Bridges TV series.
The 'Cuda would sit in his warehouse with the rest of his collection until a military friend of his from Phoenix saw it and had to have it so he purchased it off of Ed with the intentions of restoring it back to factory stock condition. However, plans changed and he ended up selling the 'Cuda to the Ruble Brothers in Fort Wayne, Indiana.
Between 2001 and 2003, the Ruble Brothers would treat the 'Cuda to a full restoration. During the restoration, the 'Cuda would have a few options added such as the A22 Elastomeric bumpers, J68 Rear Window Louvers, J81 Rear Spoiler and N96 Shaker Hood however correct original parts were installed. Throughout its life, the 'Cuda would remain numbers matching with only 22,400 original miles on it.
With the 'Cuda fully restored, it was eventually sold it to a fellow named Larry in Romeo, Michigan; the seller Nicklas would purchase the car from. He tells us, "The seller told me he had never actually driven the car. He basically just had it for an investment and to take to the odd car show but I don't think that ever happened."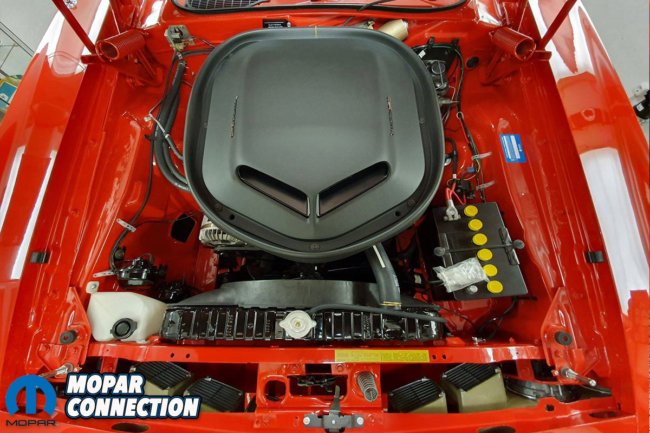 Once Nicklas purchased the 'Cuda and got it home to Sweden, he was very excited. He shares, "I was only 21 years old when I bought it and spent all of my money to buy it. I was so happy." Throughout 2009, he would drive the 'Cuda a little bit. "During that winter, I decided to change the radiator hose to one with a correct part number on it. That was a mistake! Once I changed the hose, I started looking at all of the other components on the car, comparing it to pictures of an unrestored survivor," he explains.
He continues to say, "The restoration of the car was very nicely done but it didn't have that real OE winning touch that I wanted it to have. I decided I wanted to bring the 'Cuda to the next level so I started purchasing as many NOS and original parts as I could. I actually bought so many parts that I could have built a second 'Cuda! I bought multiples of each part I could find and installed the best ones on my car."
While doing his research, he reached to some of the most well-known and knowledgeable Mopar experts such as Roger Gibson, Frank Balderson, Bill Meerholz, Dave Wise, Jim Ridge, Jules the Wiperman and many more to learn as much as he could. In 2011, his 'Cuda was finally detailed and ready to be judged at the Power Big Meet car show in Sweden; a massive show with over 20,000 cars attending. He says, "My 'Cuda ended up winning 1st Place in its class at the show. I was so excited and proud.
As we mentioned at the beginning of this story, Nicklas' father Janne is a massive E-Body enthusiast as well! In the late 1970s, he purchased a U-Code 440 Magnum 1970 Challenger R/T that he would own and customize between 1977 and 1979. He would eventually sell the car and purchase the yellow customized 383 powered 1970 Challenger R/T SE that we mentioned earlier.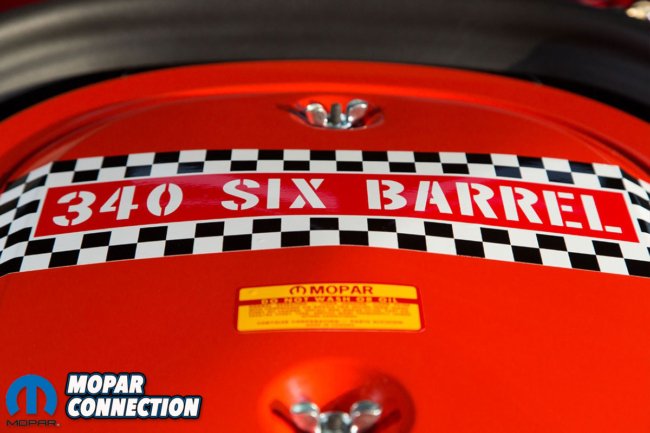 Nicklas explains, "In late 2014, my father decided to sell his Challenger to find something that was more original along the lines of my '71 'Cuda. He asked me to try and help him find something that would fill the bill. It only took me a week to find the perfect car, a stunning 1970 Plymouth AAR 'Cuda located in Massachusetts."
He continues to say, "There was one problem though; the AAR wasn't for sale. We started talking to the owner to see if he could consider selling it after discussing it in depth, he decided to sell it to us to focus on his collection of 1930's Fords."
With a scheduled production date of April Fool's Day 1970, the AAR rolled off the assembly line painted FE5 Rallye Red with a black vinyl top and a black bucket seat interior. For options, the A833 Pistol Grip 4-Speed manual transmission was chosen to back the 340 Six Barrel engine along with the A22 Elastomeric Bumper package, power brakes, center console, dual painted racing mirrors and the Music Master AM radio.
"The car had a really decent restoration by the previous owner but it needed a couple things correct. From the moment it arrived in January 2015, we went straight to work changing some parts out for correct pieces thanks to the massive collection of parts I gathered working on my '71."
"While working on it, we were shocked to find a receipt for work done on the car in Puerto Rico and learned that it had spent time there in the 1970s and 1980s. We also discovered a broadcast sheet for a FY1 Lemon Twist 4-Speed AAR in the car," shares Nicklas.
He continues to share, "My father and I worked hard at detailing it from the January it showed up right into July and made it just in time for the judging at the Big Power Meet where the AAR won with very high points. My dad was super happy!"