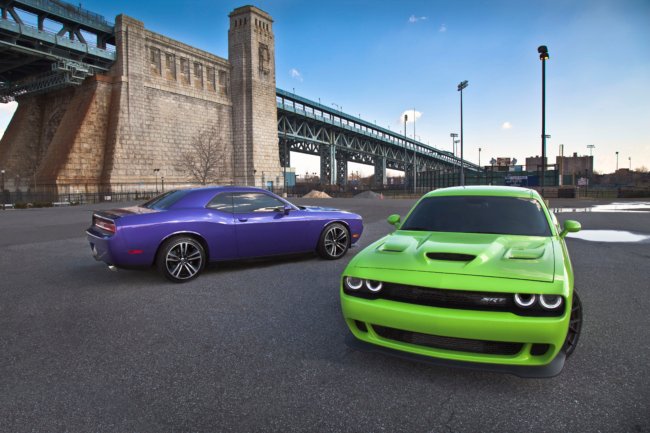 AmericanMuscle (AM) is giving back to the Challenger faithful in the form of a sweepstakes that could net you a $5,000 spending spree. AM has been an aftermarket parts supplier since 2003 and recently added a wide range of Challenger parts and accessories in 2018. Since then, the catalog has expanded to include wheels, tires, interior and exterior accessories, performance engine parts, drivetrain upgrades, exhaust kits, suspension packages, and more.
What can $5,000 buy you with free range of the AM online store? Well, you could start with a brand new set of wheels and tires. Maybe a set of Hellcat style 20" x 10" rims wrapped in V speed-rated (186 mph!) rubber? Or are you looking for a little more power to put to that rolling stock? In that case, a cold air intake, headers, and performance cat-back exhaust would fit the bill.
On the other end of the drag strip, you'll need something to slow you down, so check out the Brembo Big Brake kits. And it's nice to look good while going fast, so a full range of exterior goodies are also available, including rear spoilers, grille upgrades, carbon fiber body parts, and halo headlights.
2008-2019 Challenger owners are encouraged to enter daily between now and March 31, 2019 for a chance to win. Terms and conditions apply. The winner will be selected at random on or around April 7, 2019. Please visit AmericanMuscle or call (877) 887-1105 for more details.