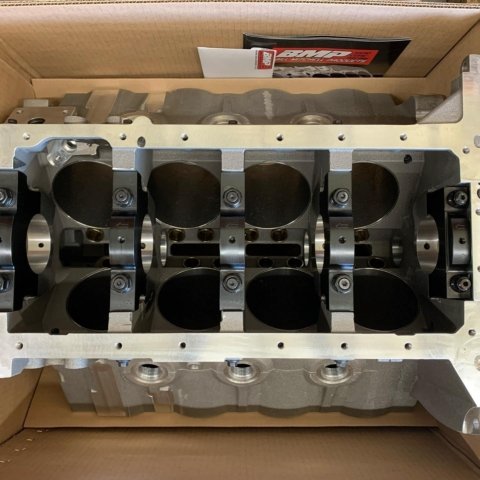 Main caps are often a highlight of any block strength conversation and rightly so. Because bolt-on parts like caps and girdles can have such a huge effect on overall strength, their design can be just as important as the design of the block itself. Bill Mitchell Products' (BMP) engineers know plenty about both and have put the legwork in to create a block assembly with components that are made to work in concert for maximum stability.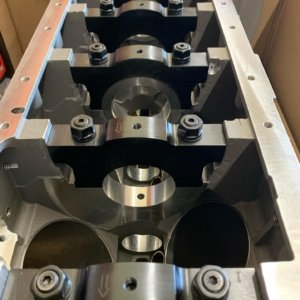 A couple shots of an aluminum block's cross-bolted caps were recently posted on their Facebook page and they're pure bottom end beauty. For those not familiar, cross-bolting involves adding extra main cap bolts perpendicular to the two bolts that encapsulate the bearing.
Since those two center bolts are mainly under a tension load (trying to pop the heads off the bolts), the cross bolts add strength in a shear fashion (trying to slice the bolts in half). Both the number of bolts and the fact that the cross bolts are on a different "load plane" add strength to the block by tying the bottom end together in multiple directions.
Block twist and main cap walk can't be put to an absolute stop, but cross-bolted mains are definitely a huge step in the right direction. While it sounds simple enough, the machining on both the block and the caps needs to be spot-on, so BMP taking care of the pair should ease the minds of the high horsepower hounds.