As fresh cast iron and aluminum Mopar blocks continue to be hot sellers for Bill Mitchell Products (BMP), rotating assemblies are sure to follow, filling out lungs with forged internals fit for a quarter-mile king. BMP can provide here as well with a catalog that includes kits for Gen. II Hemis, Gen. III Hemis, and big-block wedges.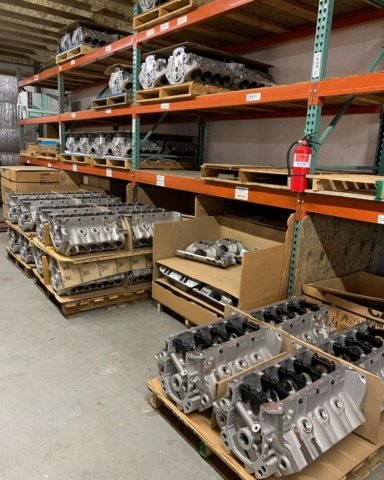 Options are many as a variety of crankshaft, bearing, rod, and piston combinations are available to fit a wide range of applications.
Manley makes the modern Hemi assemblies for 5.7L, 6.1L, and 6.4L engines. Shoppers can select a crankshaft based on the number of reluctor wheel teeth (32 or 58), I-beam or H-beam rods, and pistons properly-sized for bore and compression ratio. Cranks and rods are forged 4340 steel, pistons are 2618 aluminum, and bearings come from Clevite.
Scat serves up the rest of the spinners for both vintage Hemis and big-block wedges. Low-compression and high-compression variants for wedges can pump volume up to 505, 541, or 572 cubic inches. Hemis can be hammered up to 540 or 572 with a big or little squeeze.
Here again, cranks and rods are forged 4340 while the pistons are 2618 and Clevite bearings keep it all alive. Any one of them coming from BMP can up the ante in your brand-new block or revive an old bullet with invincible internals.