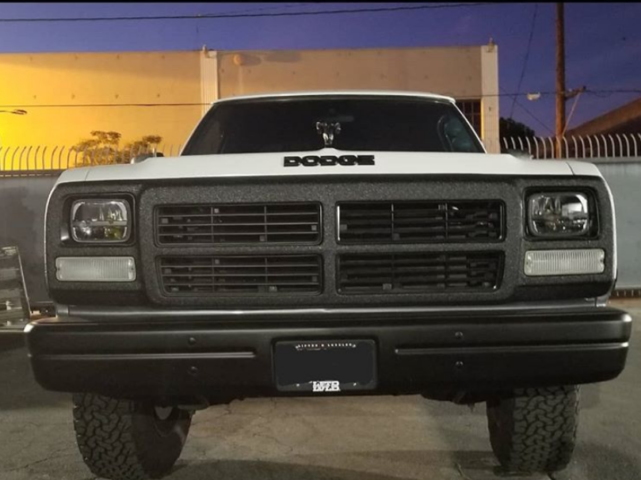 We talk a lot about classic Mopars and some times leave out trucks. The 1981-1993 Dodge 150, 250 and 350 trucks are becoming very popular and are now classics. Some of us forget that it was almost 40 years ago when these trucks appeared and was the first generation of Dodge trucks to offer the legendary Cummins motor. Just like many other classic Mopars, many guys are restoring and modifying these trucks, and Classic Dash is here to help. 
About any vehicle made in the '80s used some less than great materials. We have all seen the broken dashes, faded/scratched gauges and non-working speedometers that 40 year old dashes challenge us with. The cheap plastics are normally not worth fixing and good luck fixing the gauges. Even if you find used parts, it then becomes a time bomb of when they will break. Well, Classic Dash is a step ahead of you and offer multiple dash configurations and gauges to combat these issues.
Classic Dash offers three different configurations for 1981-1993 Dodge trucks. There is a separate dash that is used for Cummins Powered trucks. For gas powered trucks they offer a configurations with 3 3/8" or 5″ speedometer and tach. All the dashes are available in matte black, brushed aluminum or carbon fiber design. 
Classic Dash produces all of their dashes from UV resistant ABS plastic. They are one piece molded and ready for you to add your gauges. The dashes are made to withstand the next 40 years of driving. With a better layout and ability to equip more accurate gauges, your ride will be better than new.
Along side the dashes, Classic Dash offers an array of gauges and wiring harnesses for a complete one stop shop for your dash. They even offer a diesel tach adapter for the Cummins owners. When it comes to replacing your dash, there is not a better place that will cure all your needs than Classic Dash.