Usually, Craigslist is loaded full of Honda Civics and free couches. Rarely does something rare Mopar-wise come up for sale on there. Even more rare is a factory Hemi car for sale on Craigslist. It's just not something you see very often. So needless to say, it peaked a lot of interest when an original 1970 Hemi 'Cuda project surfaced for sale on Craigslist in Clear Brook, Virginia.
With only 652 built in 1970, this 'Cuda is quite the unicorn. What makes this particular one even cooler is that the car itself was allegedly raced by a drag racing legend. On both doors, the car has the name "The Beast." The ad states as follows: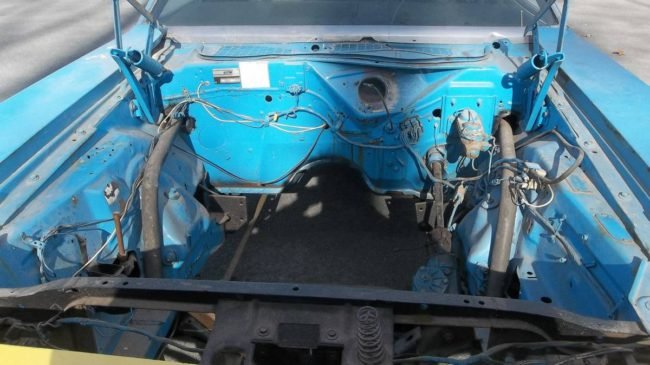 "I am considering selling my Hemi Cuda. Export car sold new in DC. Painted as you see it in 1975 by the legendary drag racer Earnest Montgomery. Chassis work by Alston Chassis. All body VIN stampings are correct. Originally Plum Crazy Purple. The motor is a fresh rebuild with a 1970 unstamped block dated correctly for the car. I have a Hemi 4-speed set up to go with it.
"The original Dana rear end is still in the car and uncut. Shaker hood but no bubble. Currently, it is not running. I have most parts to restore back to original – full qtr panels, trunk floor, wheel-wells, etc. Willing to take a couple classic cars plus cash on trade."
With only 5,880 original miles advertised on this originally Plum Crazy Purple Hemi 'Cuda, we definitely think it's worth it's asking price of $100,000 USD. What do you think?