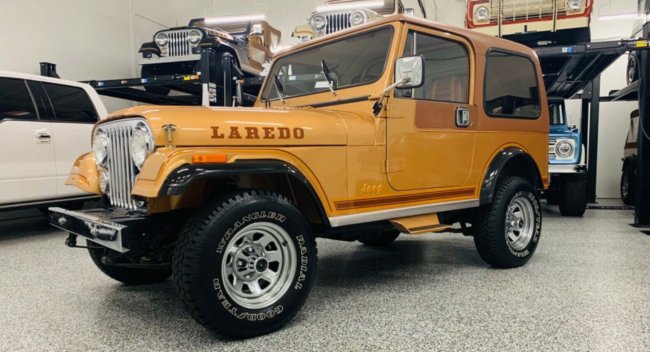 Jeeps continue to be a big part of many Mopar families, bridging the gap between customizable car and dirt-digging fun. All eras have been embraced within the Chrysler crew, even those that were around before the Pentastar parenting took over in 1987. For example, 1976–1986 Jeep CJ7s are as hot as ever, which is why the off-roading experts at ExtremeTerrain (XT) have expanded their Jeep offerings to include this popular model.
Prior to this addition, XT's reach only stretched back as far as the YJ of 1987–1995. The extra decade picks up the CJ7, which was a longer and slightly roomier take on the fading CJ5. With a 10-inch wheelbase advantage, CJ7s gathered a reputation of being less rollover-prone while also providing enough space for an automatic transmission. Forty-some years later, CJ7s still appeal for the same reasons and are a perfect budget base for a custom off-road machine.
XT's foray so far includes parts like lift kits, tops, steering components, exhaust, brakes, fuel lines, brake lines, emblems, fasteners, gaskets, doors, and mirrors. A quality soft top is a good start and XT has several from which to choose. For those that are a bit more brazen, new spring hangers might be on top of the shopping list. Of course, if you're ever unsure of where to jump in on the Jeep game or just need a helping hand, XT's experts are on tap to get you on track.