Every year, on the weekend before Thanksgiving at the Donald E. Stephens Convention Center in Rosemont, Illinois, one of the biggest all-make indoor shows happens, the Muscle Car and Corvette Nationals (MCACN). Since 2020 was canceled because of Covid, the number of cars and attendance was record breaking. The attraction is not just that 500-plus cars attended, but the quality of these cars.
From mega-dollar professional restorations to "dirty as found" barn finds and everything in between. After we attended, took the "Comeback Cuda" to be judged, and then participated as a judge in 2019, we took a year off and just attended to see what it was like to be just a regular ol' spectator.
MCACN has something for everyone. There are plenty of vendors, restoration shop displays, and oh yeah, cars. "Muscle cars, Dealer-built Supercars and Corvettes," to quote their show flyer. Several restoration shops always set up special areas highlighting and revealing their newest projects. The level of quality and detail just gets better and better each year.
This year, even with Dave Wise as the head judge, American Muscle Car Restorations, Inc. scored the coveted 1000 point car with a flawless 1970 Plymouth Road Runner 440+6 beauty owned by J.W. and Angela Hames. MCACN uses a 1000 point judging sheet in three main classes: Concours/Factory Stock; Concours Day 2/Period Correct; Street Stock/Modified. It took over 150 judges all day Thursday and Friday to get the cars judged and all the sheets turned in to be tabulated.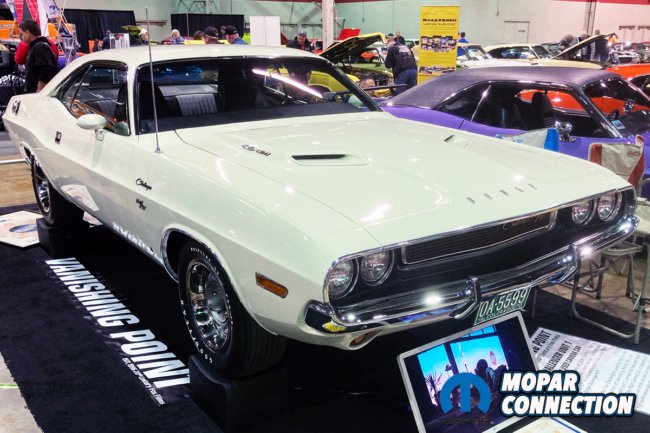 Since MCACN had to cancel the 2020 show because of Covid they missed celebrating all the cool cars from 1970. So, to make up for the cancellation they brought everything to the table in 2021 and celebrated 1970 and 1971. There were several different areas with special displays. One of the coolest this year was an invitational "Challenger T/A & AAR 'Cuda" area.
Twenty-five cars were in attendance with just about every color combo, and options that were available from the factory. Tim Welborn brought his newly acquired low mileage "survivor" KJ5 Lime Light AAR and provided a reference for everyone to compare what they thought was original, with what really was original. An additional special displays for Mopars were there with the "Class of 1970" and "Class of 1971" areas.
The "Barn Find & Hidden Gems" area was loaded up this year with cools cars from all makes and one very special V2 1969 Dodge Hemi Daytona 1-of-20 automatics. The sign in front of the car made the claim that it was possibly The last unrestored Hemi Daytona on the planet. The car was special enough that it brought out one of the coolest car collectors, Jay Leno to check out the car and even make an offer on it. However, the owner said, "No, not now." Who could blame him?
Other special areas were the Vintage Certification where you can get your car judged by knowledgeable people like Frank Badalson as to how original your car really is. There were all makes and models being judged this year. It is amazing to see so many "survivor" cars still around. In addition to Mopars, there were many other special displays. Race cars, Day 2 cars, hot rods, just about everything you can think of in American muscle.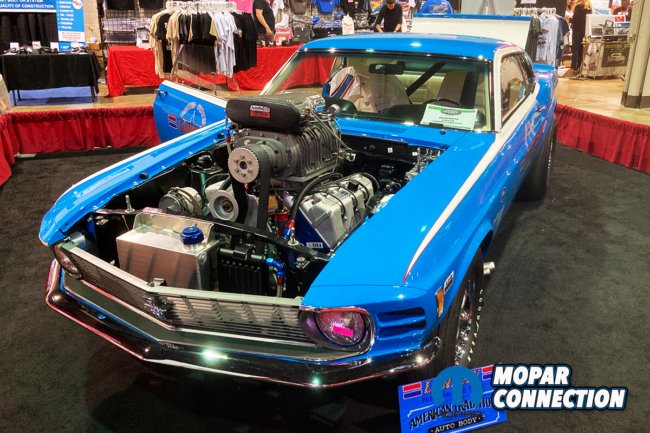 Check out the pictures we took. We had to slip in a few from the dark side along with all the Mopars. We tried to get them all but that is just way too big of a task. All the pictures in the world can't do this show justice, so you must attend in 2022! Get your hotel reservations now because one hotel across from the Convention Center is already sold out!