Do you have a talent for working with Mopar sheet metal? If you have a passion for Mopars, can weld up a storm and love working on cars, we might have the perfect job for you! The fine folks over at the AMD (Auto Metal Direct) Installation Center are seeking a hard working/energetic shop manager and technician that enjoys re-building old muscle cars from the 1960's and 1970's.
Having been in business for over 18 years re-building muscle car bodies, the AMD Installation Center have built themselves a fantastic reputation all over North America as the being the very best, anywhere. If your Mopar needs sheet metal replacement and you want it to go to the best, look no further than the AMD Installation Center! They are considered to be pioneers in the business and are the only shop in the U.S that focuses on just the body shell and nothing more.
Their shop has been featured on several television shows including; Graveyard Carz and Chop, Cut, Rebuild. They have been also been featured in practically every major automotive magazine including; Hot Rod, Super Chevy, Mopar Muscle and yours truly; Mopar Connection. If you live in and around their Cleveland, Georgia location and think you'd be a good fit for their company, send a resume in! Their work schedule is Monday thru Thursday (4 ten hour shifts) so they would prefer that their employees do not have to drive too far.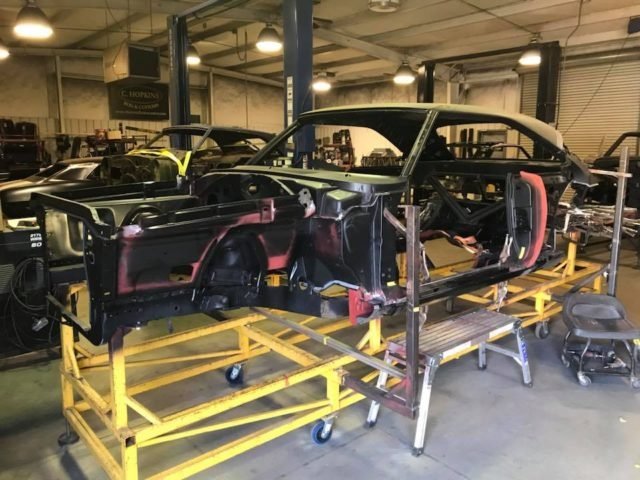 – Live within 1 hour of their shop in Cleveland, GA or willing to move to the area
– Willing and able to develop and maintain a team atmosphere
– Have experience as both a body tech and a welder (mig / pro spot)
– Understand estimate timelines
– Be able to grasp new procedures
– Experience fitting sheet metal and gaping body panels
– Experience with sheet metal fabrication
If this sounds right up your alley, please send your resume to [email protected] or call/text 770-714-5994.