It was a rare night when I wasn't chipping away at the week's upcoming articles. Instead of sitting at the desk of my home office, I was atypically plopped comfortably on the living room couch scrolling through the many, many uninteresting offerings on my Netflix queue. My wife and I had "cut the cable" way back in 2013 when we realized that paying for 300 channels of garbage just so that I could watch "The Walking Dead" and the kids could soak in hours of The Disney Channel just wasn't worth it. Rather, we opted for online streaming options from Hulu, Amazon Prime, and the aforementioned Netflix. Because I'm not an avid television watcher, it didn't really bother me all that much. So this night, as I flipped through my options, I knew whatever I selected wouldn't hold my attention for very long.
Well, sorta. Netflix had recently aired a mini-series called "Fastest Car", a staged showdown between supercars and "sleepers." As is with most all automotive television programming, the producers literally had no idea what the hell they're talking about. Cars that were classified as "sleepers" included a multi-staged nitrous-fed 1,300-horsepower '87 Ford Thunderbird pro mod, an '87 Buick Grand National, and a '27 Dodge pickup rat rod powered by an LS1 (and nitrous) – clearly not what you or I would call a "sleeper." As for supercars, the fare was pretty typical: a '17 Lamborghini Aventador, '16 Dodge Viper ACR-E, and a '16 Ferrari 488 GTB (among others). The format was a little more personal, and focused on the drivers (who are often the builders) of the "sleepers" through pretty standard interview means.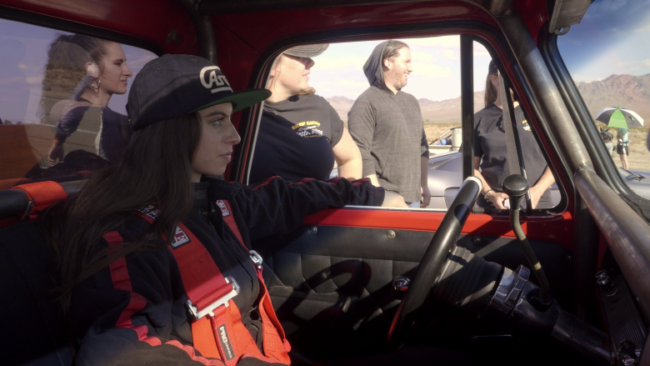 The first handful of episodes went by quicker than I had expected. By two days in, I realized that I was binging the series. Sadly, by the fourth episode, the series jumped the shark. It became obvious that producers wanted more conflict, bigger personalities and more drama – y'know, the same crap that turned "Street Outlaws" into a beauty pageant. Quickly, competitors were throwing fits, tools and language at each other in Teutul "American Chopper" fashion. Supercar owners were purposely selected for their douchebaggery and adherence to stereotype, as loudmouthed Detroiters and hard-swearin' New Yorkers thrashed to cobble their junk "sleepers" together with minutes to spare. Hooked because of the earnestness of the first few episodes, I slogged through the final episodes just to see how the contest would play out.
Each episode introduced four cars and their owners; three "sleepers" and one supercar. At the end of each show, there was a four-way drag race (typically in an open airfield), where a winner would be hailed. Winners from all the episodes squared off in a seven-car-wide drag race in El Mirage dry lake bed. The first half of the season featured admirable car owners who were smart, enthusiastic and knowledgeable. Frankly, I got excited to take my own car back to the track after two episodes. The latter half of the series replaced those traits with bombast, temper tantrums and guile – not exactly what I had signed up for. But it also re-emphasized my issue with car-themed programming: most would rather watch a car be built from the ground-up than wade through the silly skits, pranks, in-fighting, screaming, swearing and drama.
Certainly, some shows do manage to pull this off rather well, "Graveyard Carz" and "Roadkill" being two in particular. I recall early episodes of "Graveyard Carz" trying to peg owner Mark Worman as being both a hot headed micro-manager (akin to Boyd Coddington) and a bit of a doofus (similar to "Chop, Cut, Rebuild's" Dan Woods), but to those who know him, Mark is anything but and as the show progressed, Mark became more of himself and less of the character. The barking of orders, imposition of do-or-die deadlines and the like is simply drummed up for dramatic effect – all of which, to most of us, is wholly unnecessary. Instead, we'd just like to see how a disaster of a once-gorgeous car can be resurrected into a flawless roadworthy machine again. Cut out of the dancing poodles and card tricks. Show us how the sausage is made.
"Roadkill" is an entirely different nut to crack. The show has no villain or real conflict besides the duo trying against their own sloppiness and urgency to get a otherwise unsafe jalopy to accomplish a feat it otherwise would never be able to do; wheelstand a Ford dump truck? Sure. Rally race a RV-powered '68 Dodge Charger? You betcha. Drive a '68 Ford Ranchero from Los Angeles to Alaska? They did it twice (kinda). Obviously, people come for the cars, but it's the banter and camaraderie between Mike Finnegan and David Freiburger that sells it. I watched each episode as it aired on YouTube since the first episode (having worked with David during my time at Mopar Muscle Magazine and one of the producers being a longtime friend). Shortly thereafter, "Hot Rod Garage" sprung up, and I started watching that religiously as well. In fact, I enjoyed these so much so that I worried that maybe Mopar Connection Magazine needed its own YouTube show. (It doesn't.)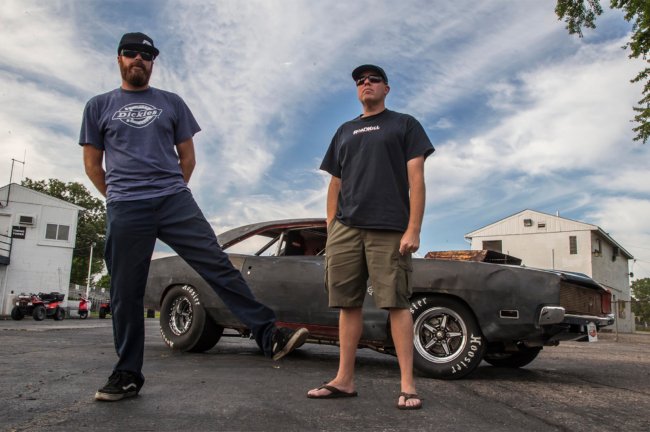 Unfortunately, both properties are owned by Discovery Channel – who recently acquired "Roadkill" and "Hot Rod Garage" (as well as the entirety of the Motor Trend On Demand service), even going so far as to rename Velocity the "Motor Trend Channel" earlier this month. Pretty famously, Discovery decided that it would no longer air any of the MTOD programs for free on YouTube anymore, offering views either through its on-demand service or via cable television subscription. The issue with both is the massive upswing in persons "cutting the cable" like I did 5 years ago. Cable service providers have yet to understand that viewers don't want "packages" but would rather cherry-pick the channels they purchase. Unfortunately, the monopolistic stranglehold these providers have is enough to dissuade those from signing on, and that's a shame.
Notably, with Motor Trend's acquisition by Discovery and its departure from YouTube, you're starting to see a significant surge is smaller, independent content developers. Personally, I've been watching a lot of videos by "Junkerup", an avid second-generation Dodge Charger enthusiast who details fabricating, repair, restoration, and barn finds; as well as Ryan Brutt's "Auto Archeology" because it's just the friggin' best and Ryan is a really good dude. Personally, I haven't purchased a subscription to MTOD online streaming, because frankly, I kinda wish they'd just partner up with one of the major content streaming services I already pay for, but I digress. No, this isn't a screed advocating the refusal to pay for entertaining content, rather a supplication for content providers to understand that many of us will not buy cable. I'm a big believer in "take your content to where the people are" and cable TV ain't it anymore.
Are you in the same boat as me? I'm curious, so please let me know by commenting below.
–Kevin