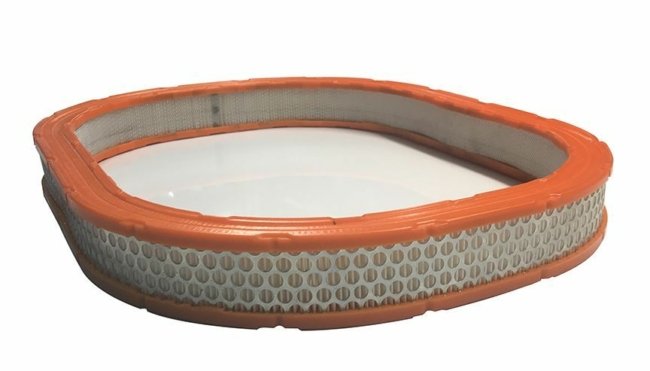 Details can make or break any restoration. This is especially true for air cleaners since they're one of the first clearly visible items when the hood pops open. Many a universal, parts store, chrome 14" air cleaners have gotten the job done but, if you want that factory-correct look, you can't cut corners at the top.
Luckily, Mancini Racing's OEM-style oval air filter elements (P/N MRE2946186) are back in stock and ready to be the icing on your Hemi or Six Pack cake. The big orange filter is correct for all 340 Six Pack and 440 Six Pack cars as well as 1969 Ramcharger/Air Grabber applications and anything Hemi-equipped from 1969 to 1971.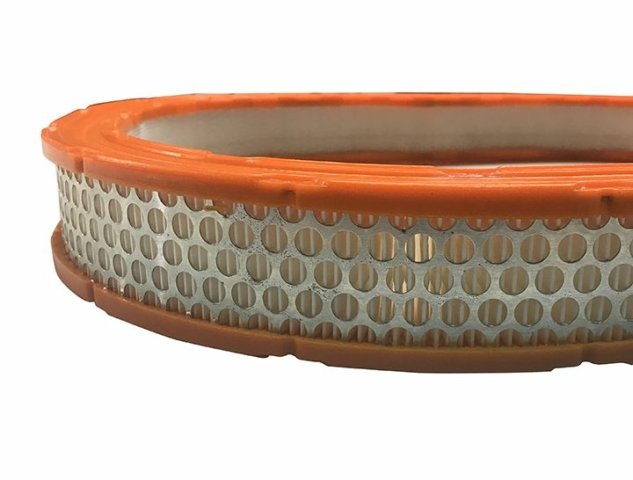 Up until the time these high-quality reproduction filters first became available, pretty much the only options were a New Old Stock (NOS) Mopar #2946186 or the now-discontinued Fram CA332. But who wants to run a brittle, old filter that's been sitting in a box on a shelf for who-knows-how-many years?
The Mancini filter has new and improved filter media while the outer screen is made of stainless steel that's been galvanized for a factory-correct appearance and enhanced corrosion resistance. Even though black reproductions were made in the '80's and early '90's, orange is correct. The Mancini filter was color-matched from a NOS filter's original hue to be right on. So don't skimp on the air-sucker. Contact Mancini Racing at (800) 843-2821 and get it done right.